a savory cheesecake
follow by Linda Hopkins
This is the perfect appetizer to make for your family or take to a party this holiday season. It comes together easily. It can and should be made ahead of time. It's pretty and makes an impressive presentation. Plus, it feeds a crowd!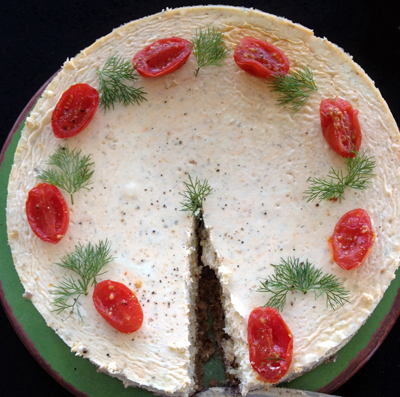 Herbed Cheesecake
dove comprare viagra generico 25 mg pagamento online Crust
3/4 cup pecans
3/4 cup dry seasoned bread crumbs
1/4 cup (1/2 stick) unsalted butter, melted
follow url Filling
16 ounces (2 packages) cream cheese, room temperature
11 ounce log goat cheese, room temperature
1 cup sour cream
1/3 cup grated Parmesan cheese
3 eggs
1/4 cup sun-dried tomatoes (packed in oil) drained and finely chopped
1  1/2 tablespoons fresh dill, minced
1 1/2 tablespoons fresh chives, minced
1 tablespoon fresh thyme leaves
Zest and juice of 1 lemon
2 garlic cloves, peeled and minced
source site Garnish
Fresh dill sprigs
4 cherry tomatoes, halved and, if desired, roasted
Preheat oven to 350 degrees. Spray a 9-inch spring form pan with nonstick cooking spray. Line the bottom with a piece of parchment or foil and spray the top of the paper as well. Triple wrap the spring form with heavy-duty foil, coming up the sides and nearly to the top.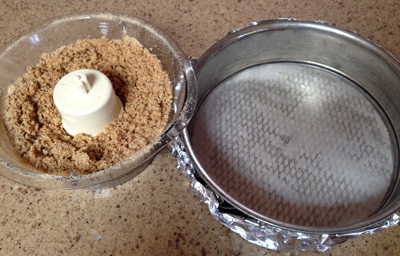 http://cinziamazzamakeup.com/?x=viagra-generico-50-mg-miglior-prezzo-pagamento-online-a-Napoli Crust: Place the pecans and bread crumbs in the bowl of a food processor and blend until pecans are finely chopped, add the melted butter and turn on machine until the mixture begins to come together.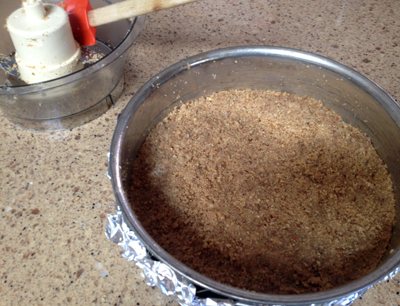 Transfer the mixture into the spring form pan and press evenly and firmly into the bottom.
Bake crust for 8 to 10 minutes until crust is set and golden brown. Cool on a wire rack and raise oven temperature to 425 degrees.
where to buy real levitra merseyside Filling: Beat cream cheese, goat cheese, sour cream and Parmesan cheese in the same processor bowl, no need to wash before, until smooth. Add in the eggs, one at a time, using the pulse button for just a couple of pulses per egg.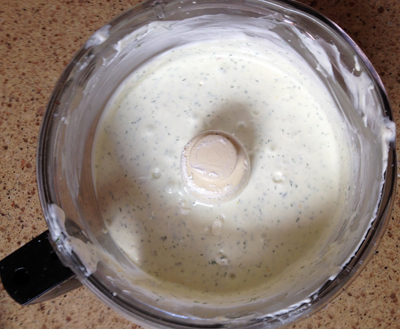 Add the sun-dried tomatoes, all the fresh herbs, the lemon zest and juice, and the garlic and mix with the pulse button until just incorporated. Do not over-mix or it will put too much air into the mixture.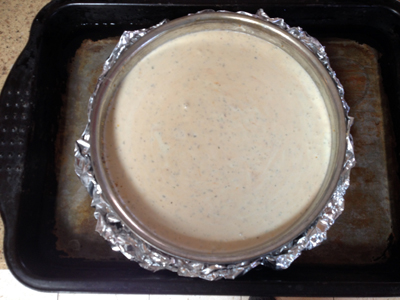 Pour into the cooled crust. Use an off-set spatula to smooth the top.  Place about 1-inch of hot water into a roasting pan that is large enough to hold the spring form pan. Place the foil-wrapped spring form in the roasting pan and carefully place into the oven. Immediately reduce oven temperature to 350 degrees.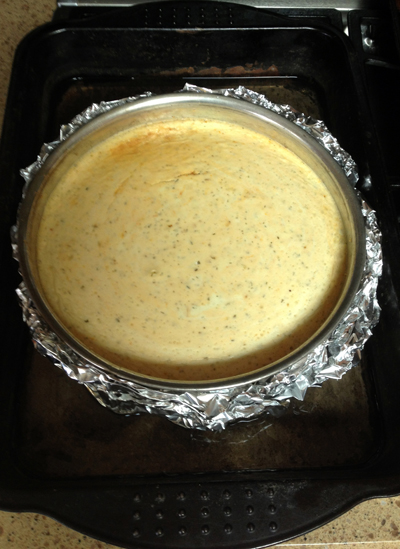 Bake 45 to 50 minutes until golden on top and set in the middle. Carefully remove the roasting pan from the oven and set aside to cool, leaving the spring form in the water until the water is at room temperature.
Remove the spring form from the water and place on a wire rack to cool the cheesecake.  When completely cool, cover and refrigerate overnight.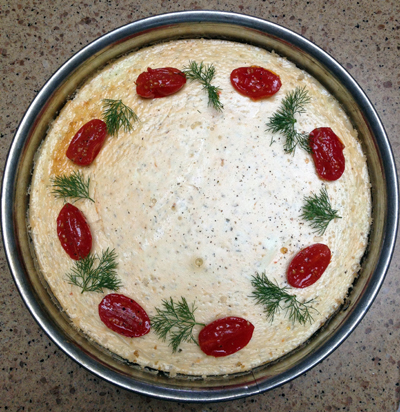 http://cinziamazzamakeup.com/?x=dove-acquistare-viagra-generico-100-mg-a-Roma To Serve: Garnish around the top rim of the cheesecake with tomato halves (cut side up) and dill sprigs, as shown. Run a paring knife around the cake to loosen from the sides. Remove spring form and then transfer to a platter and serve with toasted baguette slices or crackers.
Serves 30 or more