a punch of tequila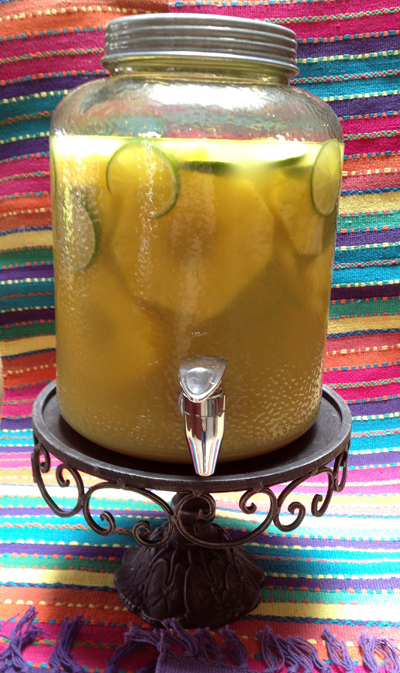 I made this pretty and festive punch to take to a Cinco de Mayo party last Sunday. Needless to say, it was a hit! So much so, that it ran out before the party was over. At that point, we were just pulling the pineapple rings out of the jar and eating them. I brought home the rest and poured light rum into the jar. I'll now have the bonus of pineapple-infused rum… in a couple of weeks. Two for one – Gotta love that!
The recipe makes a huge batch – but it can easily be cut in half. I also doubled the simple syrup and plan to use it for mojitos over Mother's Day weekend.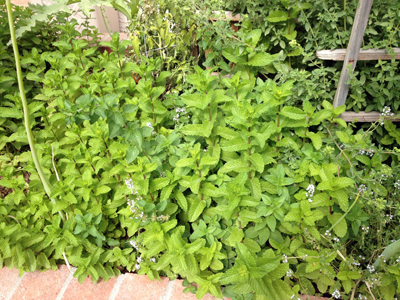 My excuse? Seriously, something has to be done with all the mint in my garden … before it chokes out everything else!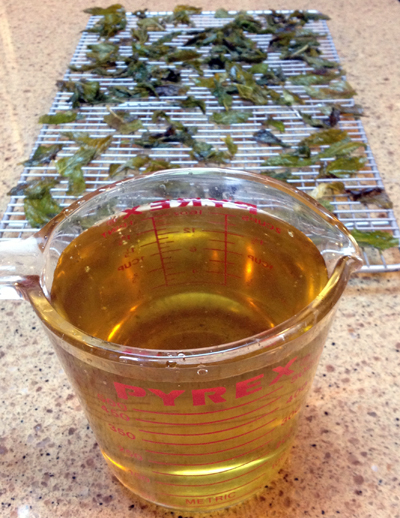 Plus, I saved the mint leaves used in the simple syrup. I'm trying my hand at sugaring the leaves … and making mint-flavored sugar at the same time. I'll keep you posted on how that works out.
So much going on from just one punch recipe!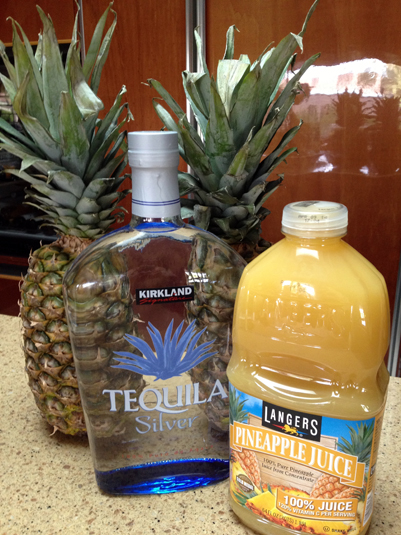 Pineapple-Lime Tequila Punch
Mint Simple Syrup
1/2 cup sugar
1/2 cup water
Several handfuls fresh mint leaves, divided
4 quarts (16 cups) of pineapple juice (2 of the bottles shown above)
1  1/2 cups freshly squeezed lime juice
1.75-liter bottle silver tequila (Kirkland brand at Costco is great)
2 fresh pineapples, ends cut off and peeled
5 limes, ends trimmed off, then sliced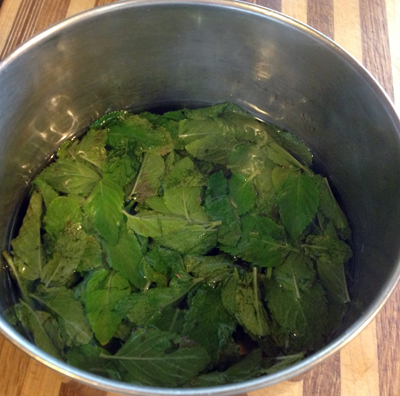 Mint Simple Syrup: Combine the water and sugar in a small saucepan. Bring to a boil over medium heat and cook until the sugar dissolves, stirring occasionally. Remove from the heat and stir in 1 handful of the fresh mint leaves.
Let cool to room temperature. Strain and refrigerate until ready to use.
Stored in an airtight container, the simple syrup will keep for up to 3 weeks in the refrigerator.  Makes 3/4 cup
In a large beverage container, mix together the pineapple juice, lime juice, and tequila. Mix in only 1/2 cup of the mint simple syrup. Place a few ice cubes in a small glass and taste the mixture. Add more mint simple syrup if desired.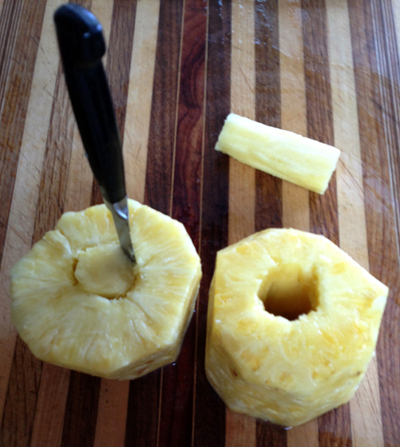 Cut each pineapple in half crossways; use a knife to cut out the core, as shown.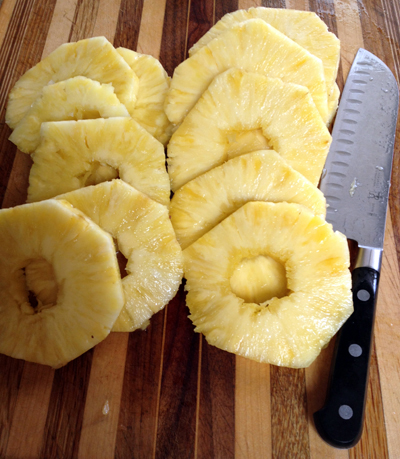 Slice the pineapple halves into rings and add to the beverage container. Add the lime slices.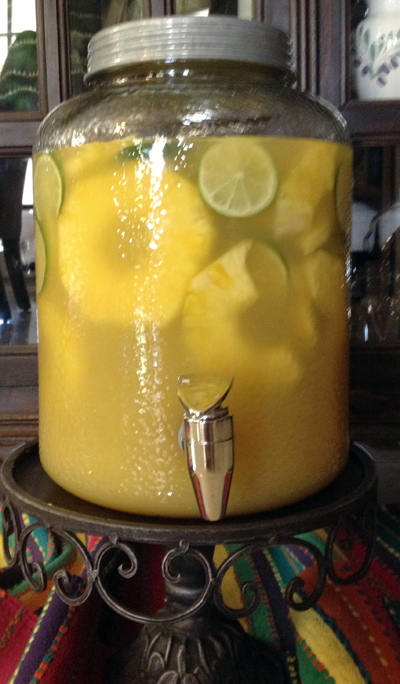 Refrigerate for at least 4 hours.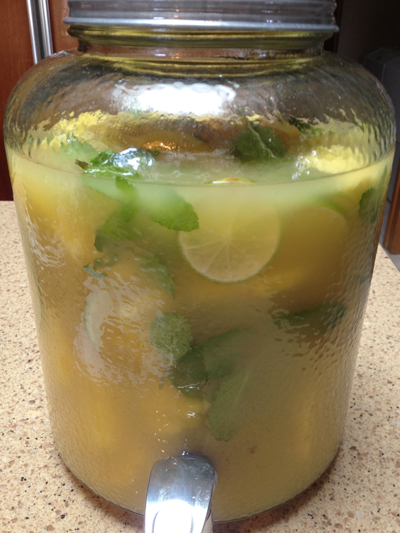 Just before serving, stir in the remaining fresh mint leaves. Serve over ice.
Serves a crowd