Stonehenge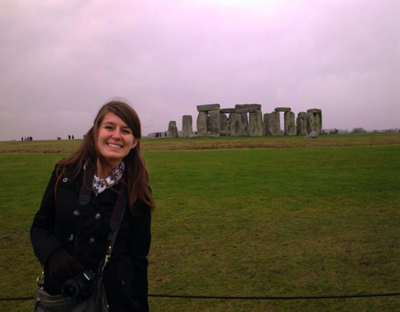 My baby girl was in Stonehenge yesterday. I don't know why, but this photo that she posted on Facebook, made me want to make these cookie bars…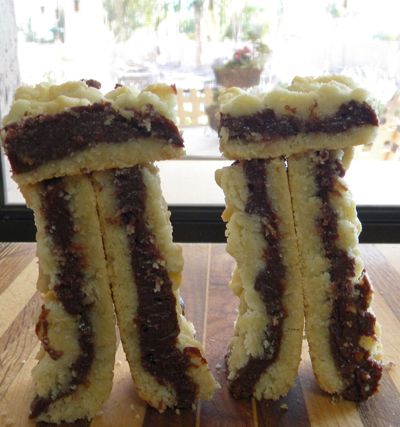 "Hint of  Mint" Chocolate Cookie Bars (aka Stonehenge Bars)
Dough
1/2  cup (1 stick) unsalted butter, room temperature
1/2  cup  shortening
1 cup  sugar
2 1/4  cups flour
1  teaspoon baking powder
1/4  teaspoon  salt
1 egg
1 teaspoon vanilla paste or extract
Filling
5.32-ounce package (9 squares) Ghirardelli Dark & Mint Squares plus 1/2 cup chocolate chips (or 1 1/2 cups mint chocolate chips)
14-ounce can sweetened condensed milk
1/2 cup slivered almonds
1 teaspoon vanilla paste or extract
Preheat the oven to 350 degrees.
Dough: In the bowl of a standing mixer beat butter, shortening, and sugar together on medium to high speed for 1 minute.  Scrape down the sides of the bowl.  Add flour, baking powder, and salt. Scrape down the sides of the bowl. Beat in the egg and vanilla until completely combined.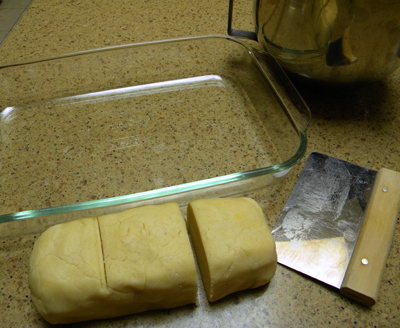 Remove dough from the bowl and form into a thick log. Cut off 2/3 of the log and press the 2/3 piece of the dough into the bottom of an ungreased 13x9x2-inch baking pan.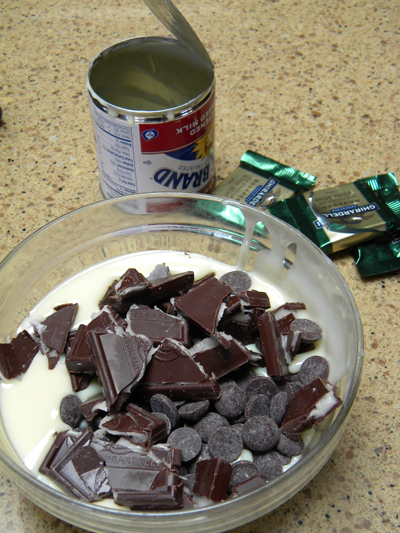 Filling: Place the chocolates in a medium glass bowl, add the condensed milk, and microwave on high for about two minutes or until the chocolate melts, stir until smooth.  Stir in the almonds and vanilla.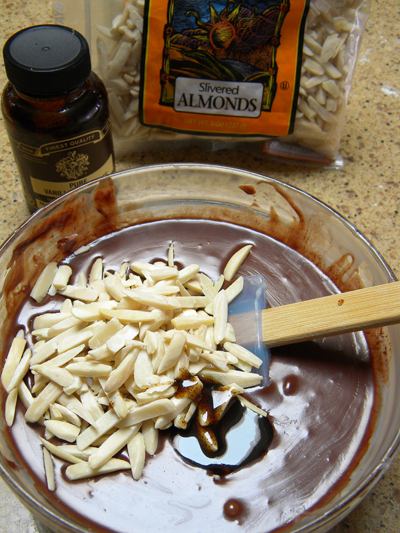 Spread the filling over the dough in the baking dish.  Dot the remaining 1/3 dough over the filling.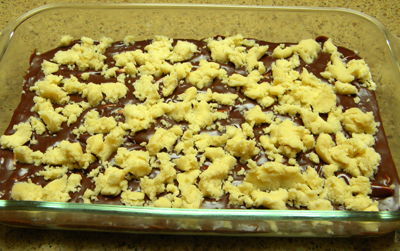 Bake in preheated oven for 30 minutes or until golden. Cool completely in the pan, on a wire rack. Cut into 21 bars.
Makes 21 cookie bars