Who or Whom?
Sometimes I find writing blog posts a little difficult, especially when I don't always know the proper rules of language, writing, or even speaking for that matter. So when I find a little trick that can help me along my way, I pounce on it. For example, I've never known the correct times to use who or whom. So when I found a trick to help me figure it out … hallelujah!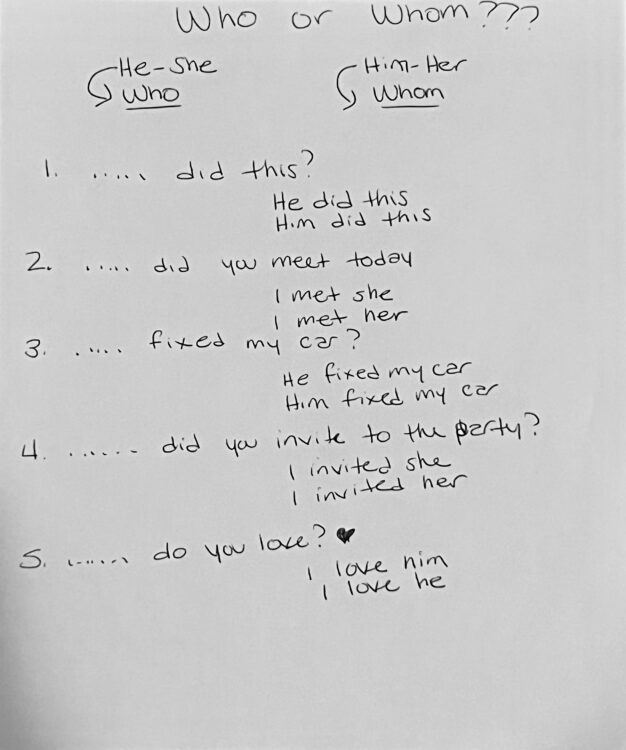 So much easier! This should also make you appreciate that you get to read my typed words instead of my handwritten (chicken scratch) words!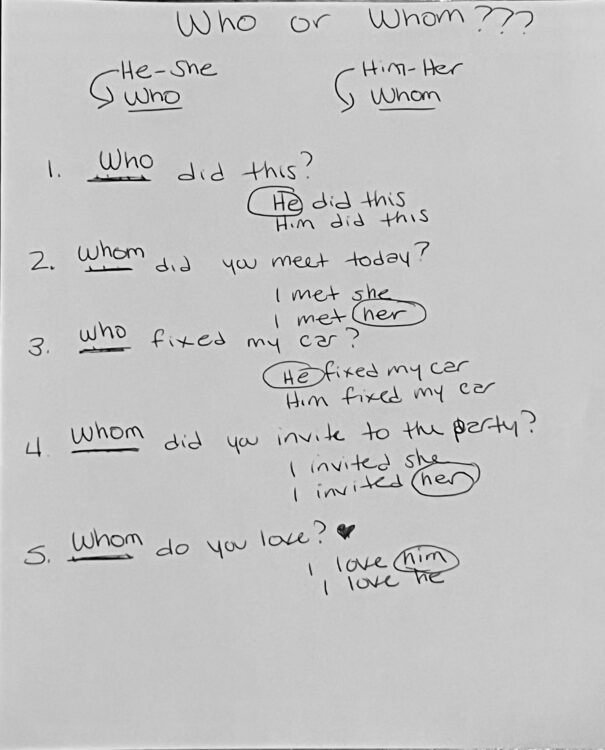 I'm not just here to drop elementary school common knowledge on you today. I'm here to find out if I still have an audience after all this time. The 14th anniversary of this page, also known as the blogiversary, is less than a month away. And now that page is finally loading correctly and easier to write posts for, I'm trying to figure out if it's worth doing a giveaway to celebrate.
If you're reading this, if you're still receiving email updates when a new post has been written, if you're still out there… please let me know! A quick comment to say hi will suffice. I know for sure that Shirly G, Betsy S, and David B are here since they were all kind enough to leave me a comment on my previous post. And if you are still here too, Thank you, I appreciate it more than you know.
xoxo Linda