Montreal Meat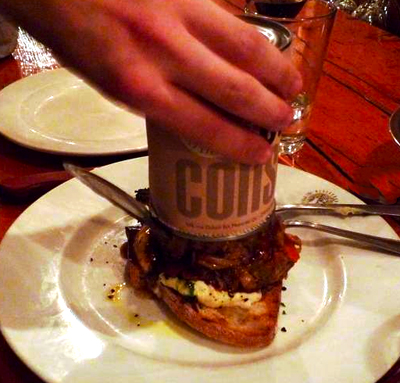 For my actual birthday dinner a week ago today, Dave and I went to Chef Martin Picard's world-famous Au Pied de Cochon in Montreal, Canada. Au Pied de Cochon which translates to "The Pig's Foot" was famous even before it went into the stratosphere of "famous" after Anthony Bourdain featured it on his show over 2 years ago. The entire video is quite fun to watch, but if you want to cut to the chase, go to marker 9:05 to watch the "duck in a can" being served to Mr. "already stuffed beyond imagination" Bourdain.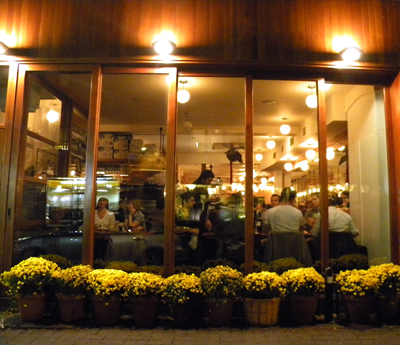 If you decide to go, be sure to be diligent about making reservations, we were lucky when our hotel concierge was able to get us in. The place is packed from opening until midnight every single night! The restaurant should really be called Au Pied de Cochon et Canard, because not only is pork prevalent on the menu, but so is duck and especially foie gras. I once read in Gourmet magazine that Au Pied de Cochon goes through 300 pounds of foie gras per week! I don't doubt it for a minute.
One problem I had was that the dishes on the menu have cryptic names, so don't be shy about asking your waiter to explain. One of the more humorously named items is "duck in a can." There is no explanation on the menu, but we saw a serving of it delivered to a gentleman at the table next to us. Sure enough, the server brought out a large soup-sized can to the table, opened it with a hand-held can opener, and then poured the meal onto the diner's plate. And you know what?! It looked and smelled so stupendous that I was disappointed I hadn't ordered it, next time for sure! The dessert we finished with a luscious chocolate pudding served in an adorable canning jar. I'd love to come back here for the week between Christmas and New Year! Be sure to read this article on Christmas trips in Montreal at mtltimes.ca!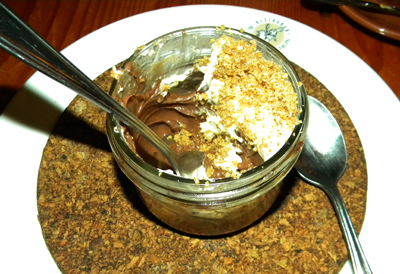 Be forewarned – portion sizes are enormous.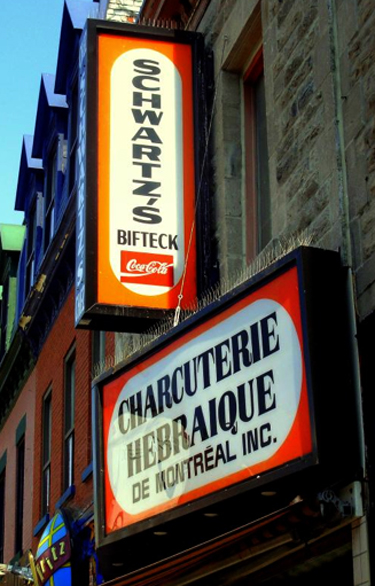 The other equally world-famous restaurant we visited was Schwartz Deli for one of their smoked meat sandwiches. All I can say is, "OMG!" That was the most delectable and incredibly simple sandwich I've ever had!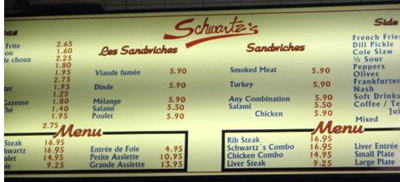 Located on Montreal's eclectic St. Laurent Boulevard and founded in 1928 by Reuben Schwartz, a Romanian-Jewish immigrant, the deli has long been considered Montreal's foremost purveyor of "smoked meat," which seems to be a cross between pastrami and corned beef. It is made from a whole brisket that's been rubbed with spices, brined, and smoked for ten to 14 days.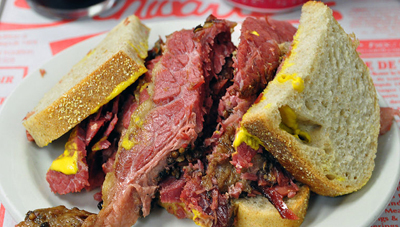 The interior of Schwartz's is small and cramped, with just over a dozen tables with metal dinette chairs, plus additional seating along a counter that allows you to watch the smoked-meat makers do their thing. And the sandwiches are a bargain at just under $6 each.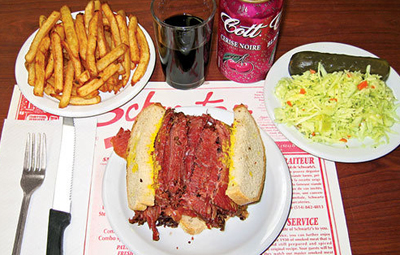 The waiter will ask, "Do you want your smoked meat lean, medium, or fatty?" Be sure to not say lean – it will get you the same sour looks as asking for a steak well-done! We had the medium and it was out of this world! The meat is stacked high between two little pieces of rye bread spread with some plain yellow mustard. We had fries, a pickle, and coleslaw on the side and each of us had the highly recommended black cherry soda. Sadly, no alcohol is served, I say "sadly" because, baby, that sandwich would have been great with a beer!