Flagstaff and a followup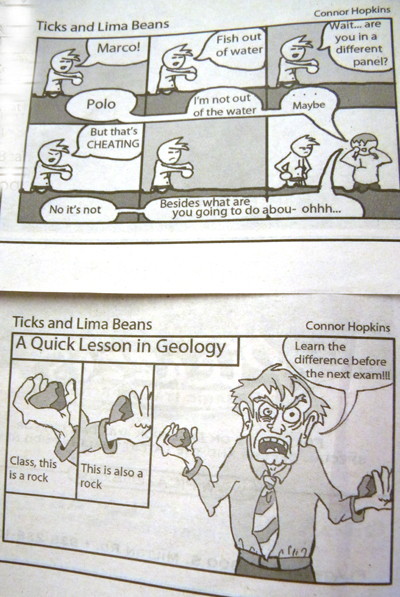 I exercised my "God-given" right to brag about my child back on September 30th and told you that Connor was going to have a comic strip in the NAU weekly newspaper… remember that?  Here is a follow-up – above are the first two of his Ticks and Lima Beans strips published. Yeah, Connor!
David had business to attend to in Flagstaff on Monday, so we spent last weekend there, visiting our artist and humorous son. It was such a joy and relief to get out of the warm, honestly – more like hot, weather in Phoenix! We did a little eating, a little sightseeing, and I did a little cleaning of the nasty dorm room – eww!
The first night we ate at a lovely restaurant we found last year during Parent's Weekend. Pasto Cucina Italiana is located in downtown Flagstaff at 19 East Aspen and offers contemporary Italian cuisine. Fabulous house-made pasta, smoked meats, terrines, house-ground sausages, plus a great wine list. They are open Monday – Saturday for lunch and dinner and closed on Sundays.
Another reason we love to go to Pasto; is after dinner we walk a couple of doors down to one of the coolest and most fun stores to be found, Incahoots. This is the second year Connor has bought his Halloween costume there. They have vintage, consignment, and packaged costumes plus a ton of funky fun stuff, a must-see – located at 9 East Aspen.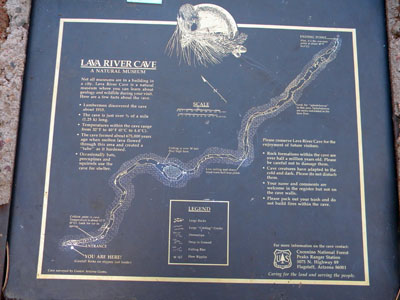 Earlier that day we drove out to the Lava River Cave. Connor had visited it last year with a church group, but this was Dave and my first time. A cool (literally too!) place to see, just be sure you have some tread on your shoes (I did not) and each of you have your own flashlight (we did), as it is sometimes slippery and always completely pitch dark down there.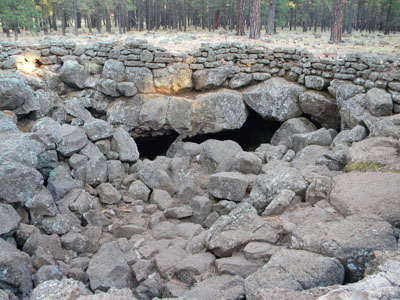 As you can see from the picture of the entrance above, it begins a bit steep. It flattens out fairly quickly but you also need to watch your head in some places, Connor can attest to that… ouch!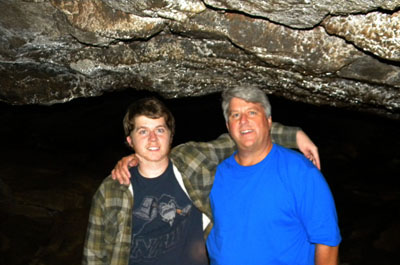 The next morning we ate breakfast at my new favorite restaurant in all of Flagstaff, Criollo Latin Kitchen. Located at 16 North San Francisco Street, Criollo offers hand-crafted Latin cuisine that is fresh, locally grown, and sustainably raised food. Brunch is offered on Saturday and Sunday, and I am telling you, I would make the 2-hour trip anytime (even if Connor wasn't living there) just to have the Huevos Español again! Outstanding!  We loved it so much that we went back for dinner that same night with Connor and a couple of his friends, Rachel and Patrick. The Coconut & Masa Fried Calamari with Cilantro Aioli – oh my goodness – I was wishing there weren't five of us sharing it!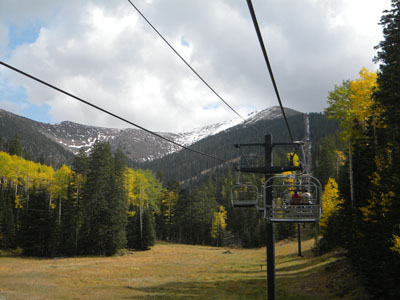 Between the morning and evening trips to Criollo, we took the ski lift at Snowbowl up to the top (11,500 feet elevation) to soak up the gorgeous view.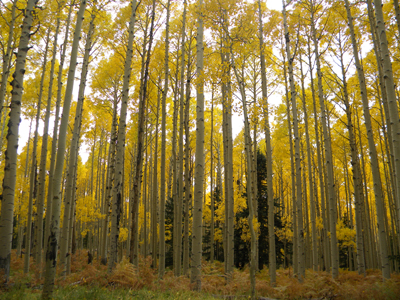 Back at the bottom, we hiked through the gorgeous changing Aspens in the Coconino National Forest's Alpine Tundra Life Zone, just a short drive, to the next road on the right, out of the sky-lift area.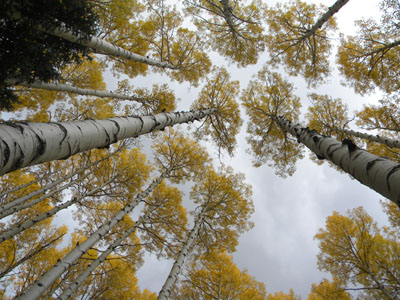 All in all, it could not have been a more perfect autumn weekend … even the dorm cleaning wasn't all that bad.