birthday break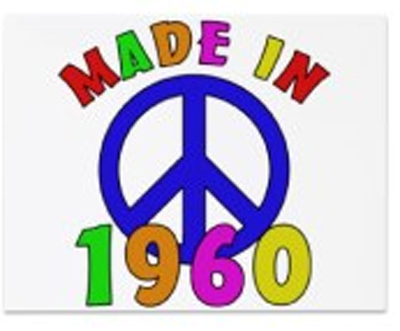 Today is my birthday. Normally I wouldn't make a special note of it (yeah, right!) but today is a big one. I'll let you figure it out from the picture above. It's already been a week-long celebration. My sweet sister, Sloane, took me out to a very special dinner at Elements at The Sanctuary on Camelback Mountain.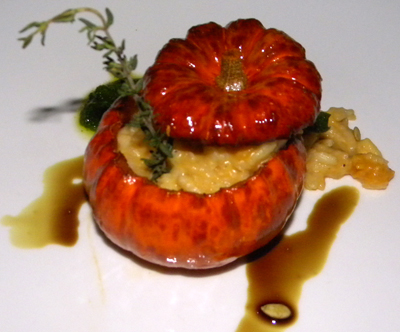 Chef Beau MacMillan created a stupendous tasting menu for us and then took us on a private tour of the newly remodeled and fabulous kitchen.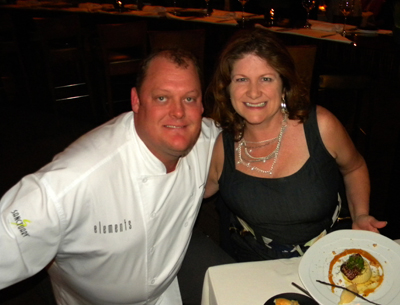 We started with tuna tartar tower, and then a truffle risotto in a mini-roasted pumpkin, followed by a foie gras mousse. Next, guinea hen stuffed ravioli topped with a huge sea scallop.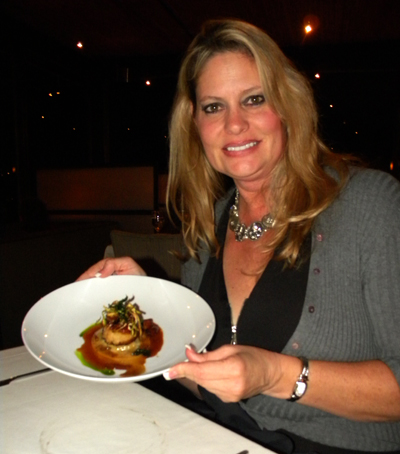 We were beyond stuffed at that point, but he wasn't finished. Next, a thinly sliced duck breast laying on a bed of quinoa. Of course, every dish was drizzled with out-of-this-world sauces… rich as could be. A "Birthday" dessert plate was brought out at the end, needless to say, it had to be packaged up and taken home! It was the perfect evening!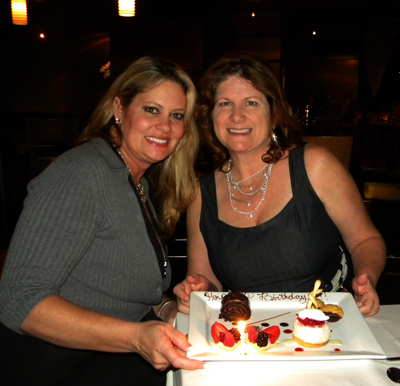 Thank you, darling sister, I adore you!
… to be continued… tomorrow – pictures from a surprise party thrown for me, by my BFF's – Peggy and Anne, my sister, Sloane, and, Dave…