are you a winner?!?
It was only a month ago that I held a contest for my 8th Blogiversary and here I am – at it again!
This time, it is Barbara Fenzl, owner of Les Gourmettes, who is graciously and generously donating the fabulous prize. I'll get to the details about the prize and how easy it is for you to have a chance to win it in just a moment.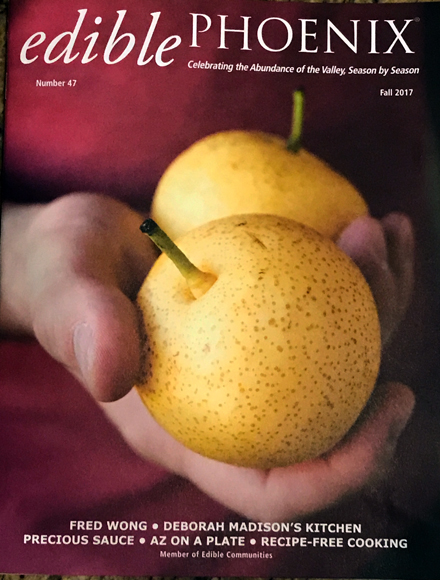 This is the current issue of Edible PHOENIX. The publisher and editor, Pamela Hamilton along with featured contributor, Sharon Salomon, Barb Fenzl, and I are all members of Les Dames d'Escoffier International.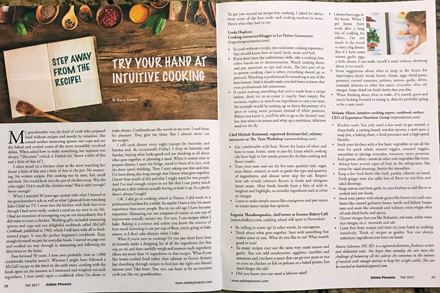 Every now and then, Sharon will ask me for quotes or thoughts about an upcoming article she is working on. This was the case for her most recent article titled, "Step Away From the Recipe! Try Your Hand at Intuitive Cooking"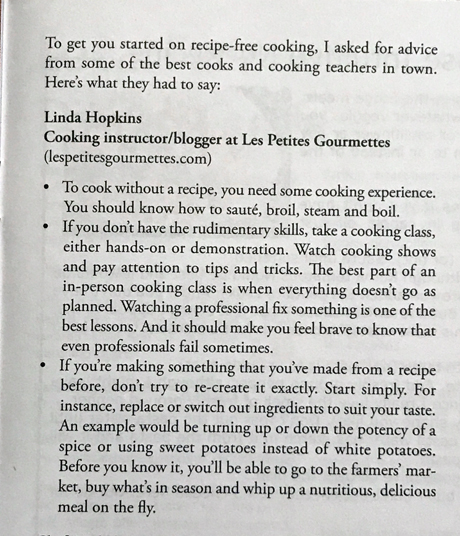 Thank you Sharon for featuring me in your excellent article!
This clever segue leads us to the contest and the prize. Barb is offering one FREE seat in an upcoming cooking class with Chef Danielle Leoni.  Coincidentally, Danielle became one of our newest Les Dames members this past Monday night. This prize will most certainly hone your cooking skills and aid you on your way to more intuitive cooking.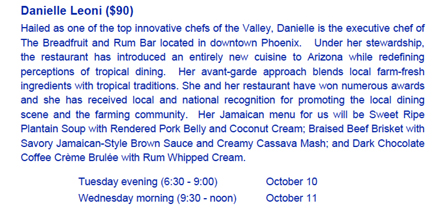 The prize is: One (1) seat in the Wednesday Morning (9:30 – noon) October 11th class only.
To be eligible to win the free class, just leave a comment on this post, letting me know if you've ever taken a cooking class.
That's it! No restrictions on who can enter. Just leave your comment before midnight on Tuesday, September 26, 2017 and I'll post the winner's name here, one week from today, on Wednesday, September 27, 2017.
P.S. If you're not available to take a morning class, even a free one, but you are still interested in taking cooking classes, there are still two (2) spots available (for purchase) in my evening fall entertaining cooking series.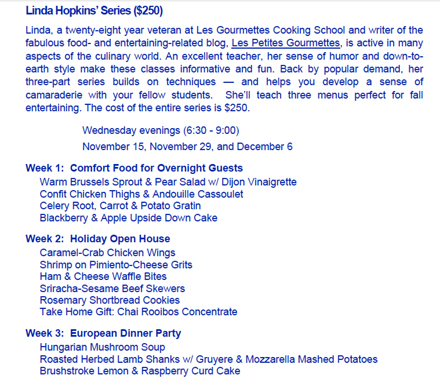 Email me at [email protected] if you have questions or are interested.
Save
Save
Save
Save
Save
Save