Hilo, Hawaii
For our time on the east side of the Big Island, we stayed at The Palms Cliff House Inn, a B&B just north of Hilo.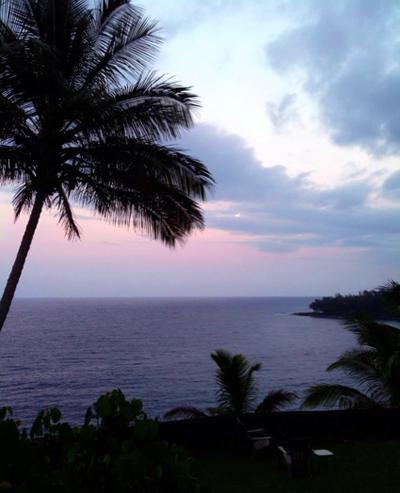 Sunrise comes up early on the east side.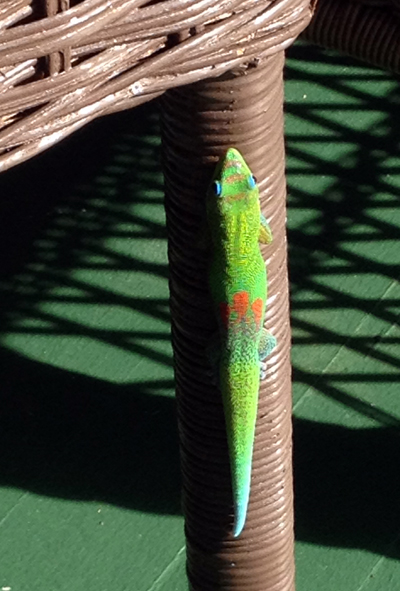 As do the Gold Dust Day Geckos.

How cute are these guys?!?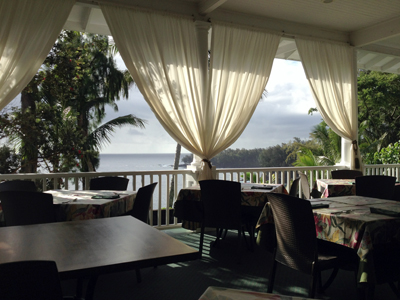 We enjoyed our breakfast on a lovely patio overlooking the bay. After breakfast, the first day, we explored the volcanoes and the tropical forests.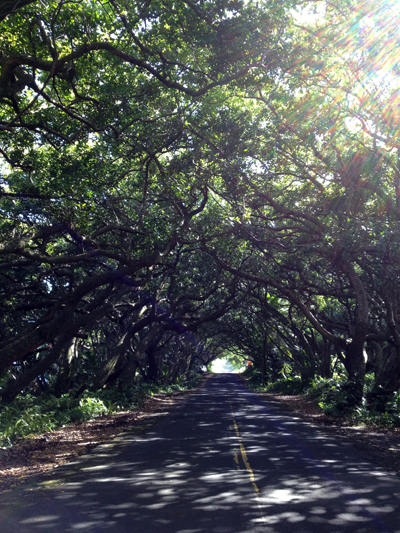 Including another tree tunnel – so gorgeous!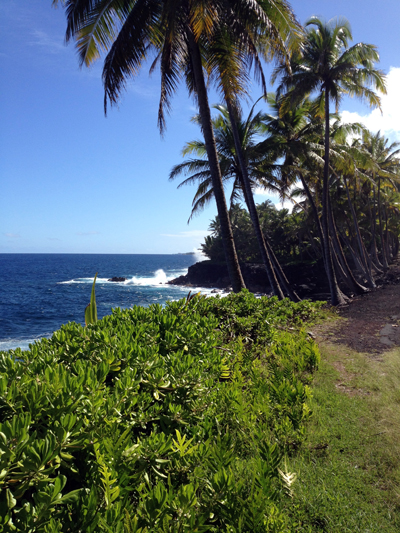 The east side is the tropical side of the Big Island and it receives over 125-inches of rain a year.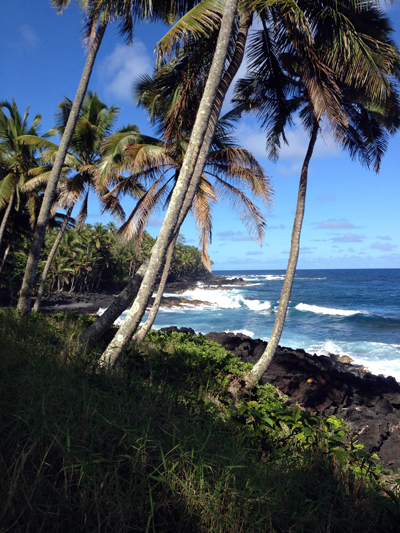 Hilo is said to still be old-style Hawaii – where the native Hawaiians live. More relaxed and much less touristy than the west side, where all the beaches and resorts are.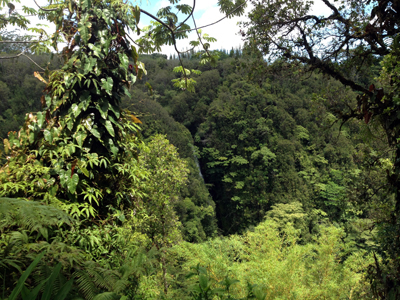 I can see that. I loved Hilo, but then again, I'm not a beach, white sands, sun and fun sort of person. There aren't as many beaches on this side, the shoreline is often difficult to access. But it is so much more beautiful!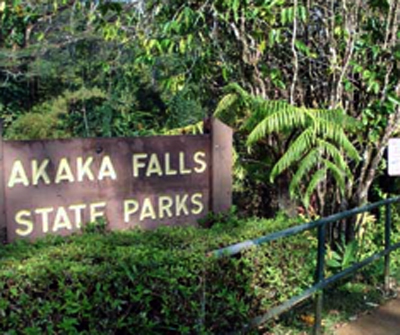 Give me the tropical forests and a boatload of waterfalls and I'm a happy camper. We walked the half-mile loop footpath through the Akaka Falls State Park.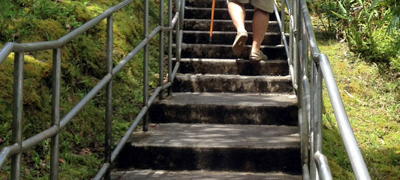 Well, I walked it. Dave hobbled along with his cane.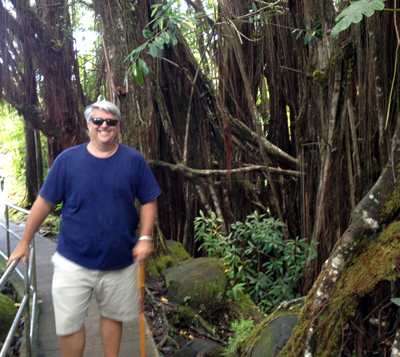 As always, he was a good sport about it. And by the next day, his Achilles tendonitis had cleared up, and he was cane-free for the rest of the trip.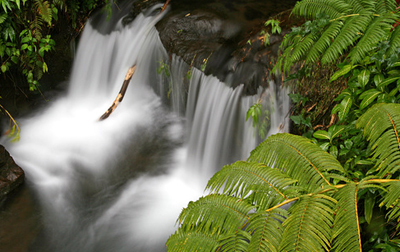 But I can't make fun, because I'm still using my doughnut cushion, as I sit and type this in San Francisco, a week after returning home. This too shall pass.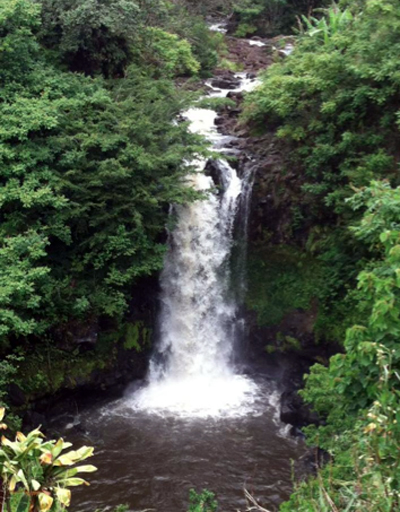 There are several falls in the park.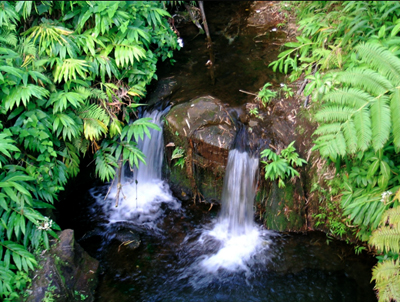 But the big payoff, at the end of the loop, is the Akaka Fall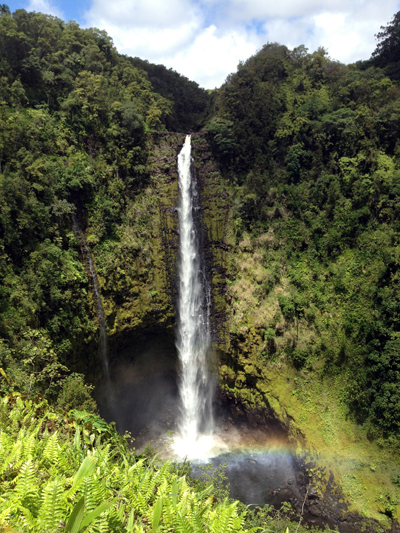 Stunning!
Happy Sunday.
Next Post – The most luxurious hotel I've ever been to – pure indulgence… stay tuned.