New Year's Eve tablescape
This is the final tablescape of 2012.
Heck, it's the final post of 2012!
It's New Year's Eve! TIME to Party!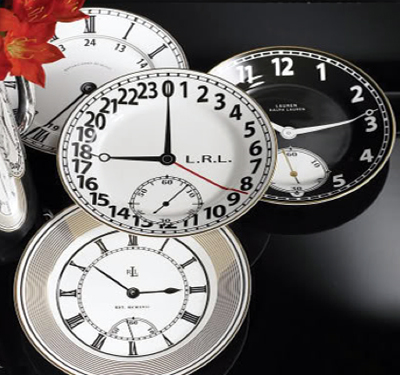 We are going to a neighbor's home for New Year's Eve cocktails and dinner this evening.
Prior to my fall from the ladder, I was planning on having a little New Year's Eve gathering of my own, but we were very grateful when we got the invite to another party. Especially one that we don't have to drive to!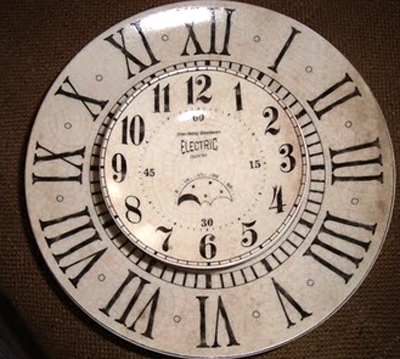 In all honestly, the main reason I wanted to host a celebration of my own, was so I could set a pretty table.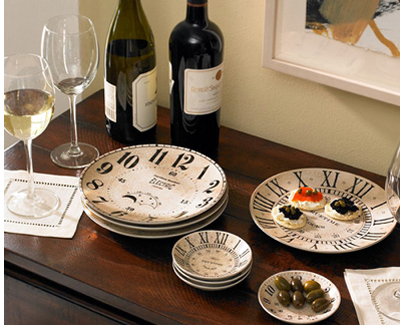 Crazy, I know!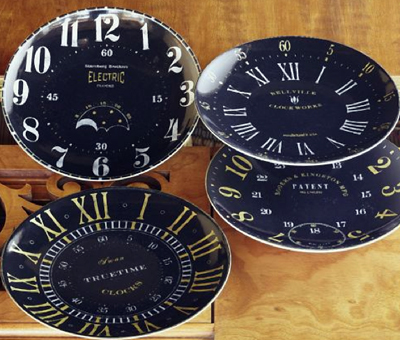 I have seen clock face plates all over the web recently and have been so sad that I missed out before Pottery Barn and Ralph Lauren sold out of them, the past couple of years. If you ever see anything similar to any of these, please let me know! I'm dying to get my paws on some!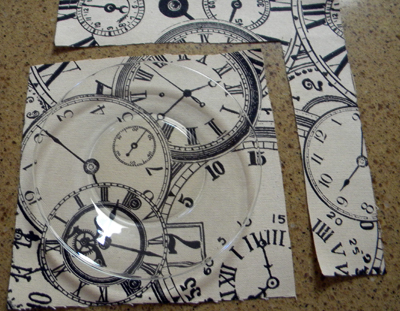 Back in October, I tried to make some knockoffs – using a clock patterned fabric and Mod Podge.
Umm, they didn't turn out so great.
Then I saw a photo on Pinterest using a paper clock-face image, set between a large charger and a clear glass plate …
Bingo!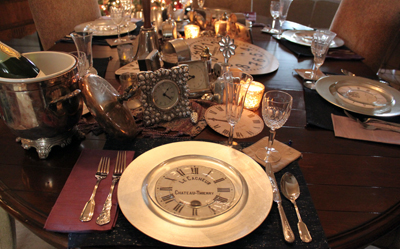 So, even though there will be no NYE dinner at the Hopkins' house this year, I still set the table. Who knows, maybe Marissa and her friends will use it for a casual dinner before they go out and party the night away.  Here's what I have going on…
Dark blue bead tasseled placemats with silver thread running throughout.
Large silver chargers, clock-face image printouts, topped with clear plates.
Three different tones of purple and pink silk napkins.
Lenox champagne flutes and Waterford water classes.
Silver, mixed pattern, flatware.
Plus a few other silver and glitter items; ornate bottle toppers, crystal salt, and pepper shakers and bottles filled with silver, gold, and bronze glitter, mercury glass votives, and little silver heart, ball, pine-cone, and star ornaments scattered about.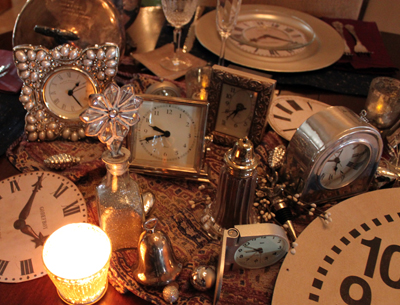 A luxurious purple and the mauve tasseled runner has bunched down the center of the table and a dozen or so silver clocks grace it. The blinged-out clock in the top left corner is the newest – my Christmas gift from Peggy. <3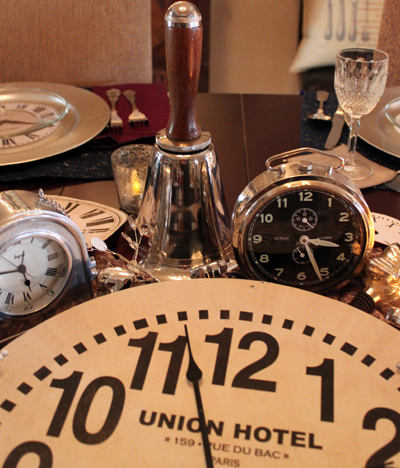 One large and two small silver bells are there to help "Ring in the New Year."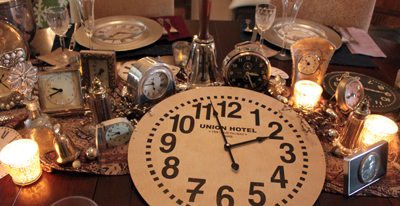 A couple of real clock faces and a few paper clock face images printed out on card stock from Google images are there too.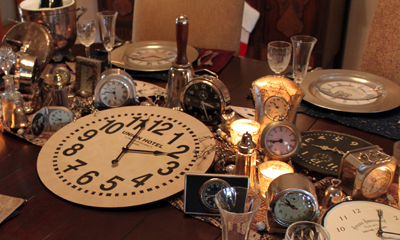 And what NYE celebration would be complete without a bottle of ice-cold champagne?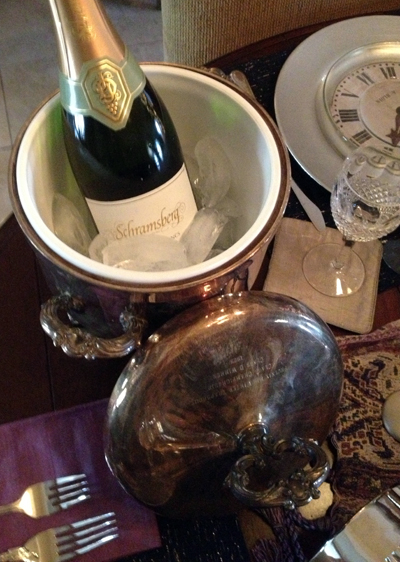 All the better in a vintage silver-plated trophy ice bucket.
Happy

New

Year's Eve!
Thank you for following me throughout 2012!
xoxo