Crafts 101 – Part 3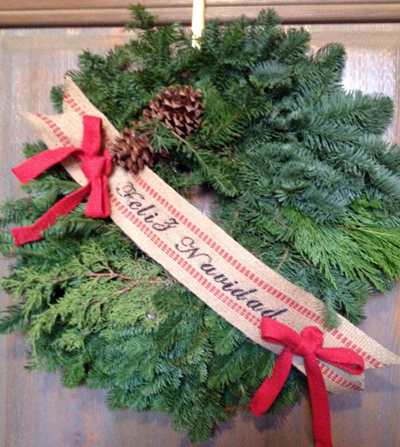 In the top photo, you are feasting your eyes upon Peggy's scrumptious "Feliz Navidad" wreath. And below is my "Joyeux Noel" banner, not yet attached to a wreath.  I still need to get to Trader Joe's to pick up my fresh wreath… I'll get there…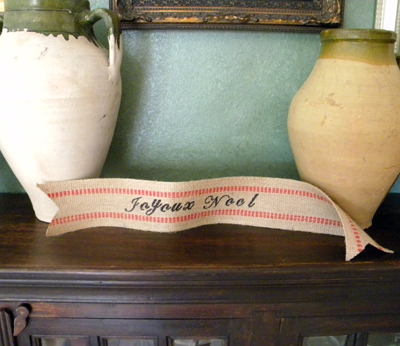 Peggy and I are proud to be called copy-cats. We happily admit that we copied, not quite to the letter, the idea for our quick, rustic, and easy Christmas wreaths from our favorite decorating blog, Vignette Design. You can check out the sweet "Merry Christmas" wreath that decorator-extraordinaire, Delores made HERE.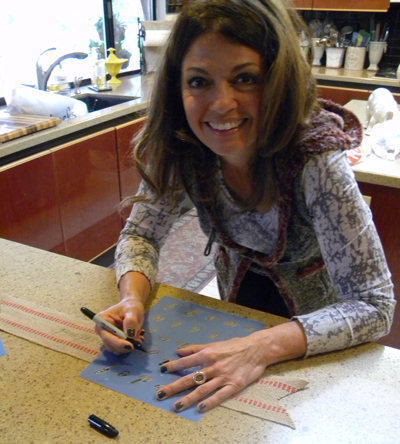 At least I had the webbing on hand. I purchased it a couple of months ago HERE. You can also find it on Amazon.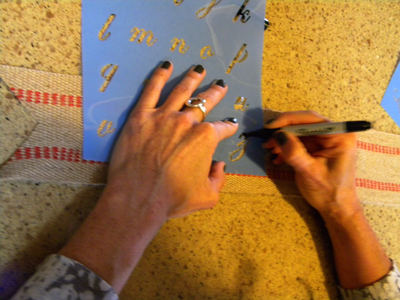 We purchased the stencils and the red ribbon that we used to tie the webbing onto the wreath at Hobby Lobby. If these photos are detailed enough instructions for making your own wreath. CLICK HERE to get Vignette Design's step-by-step guide.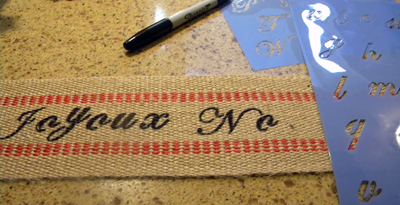 Happy
Decorating!