lobster bake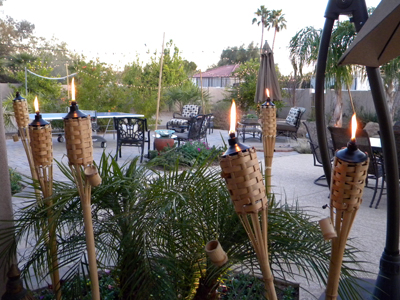 Last night was the big Lobster Bake at the Hopkins' home. If you weren't invited, don't feel bad…. this was a donation dinner from a fundraising event, so unless you were at the fundraiser and had the winning bid…  sorry!
There were eight lovely guests. It is currently 11:30 AM the following morning and Dave and I have just now finally gotten it all cleaned up. Here is a pictorial of the event… recipes to follow.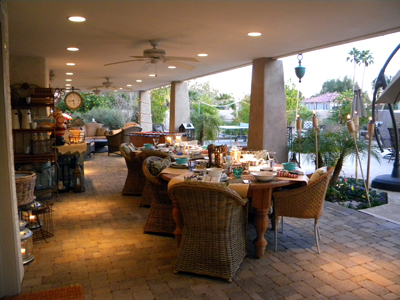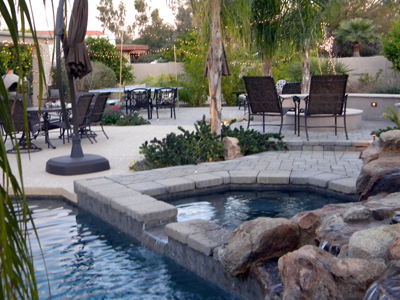 The lobsters arrive via Fed-Ex from Maine.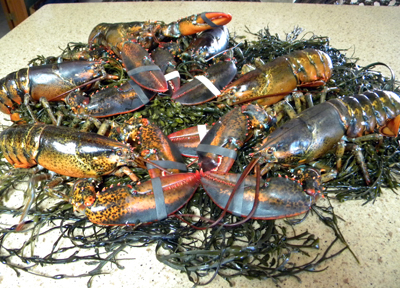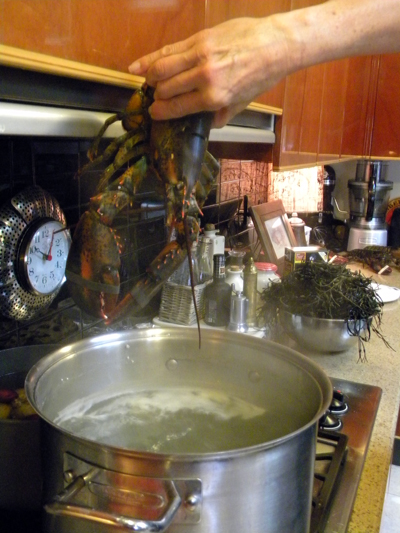 Lobsters go in… ( an extra special thanks to Peggy for helping with this part and the photos … would have been impossible to take picture of myself doing this!!)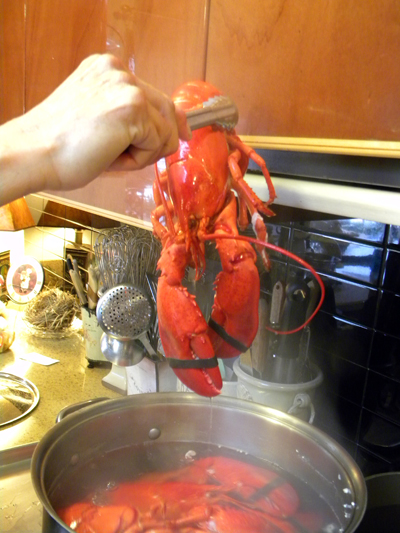 … and they come out!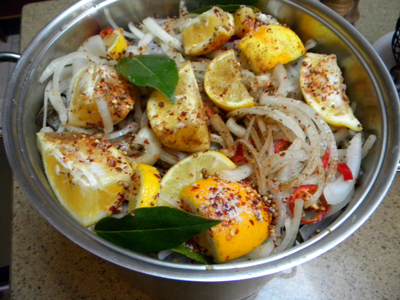 Layers of sausage, clams, mussels, shrimp, corn, onions, peppers, lemons, spices, and wine…. create a clam bake!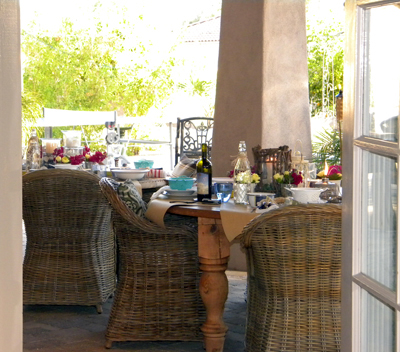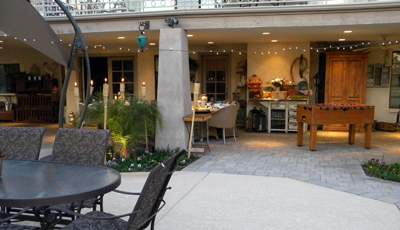 Waiting for the guests to arrive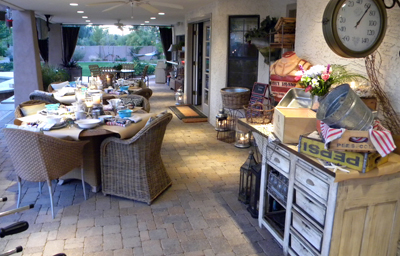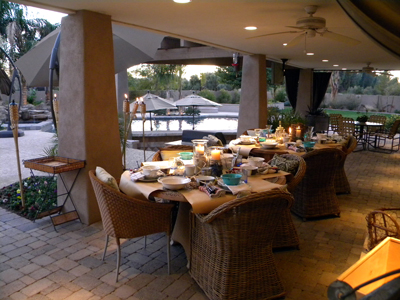 …. everything is ready…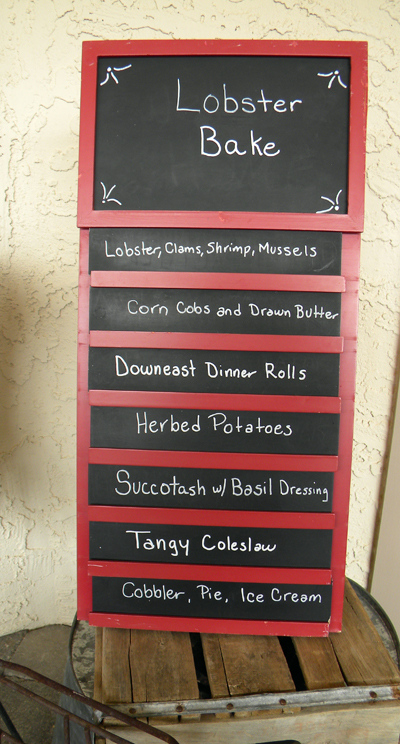 They are here… putting the food out…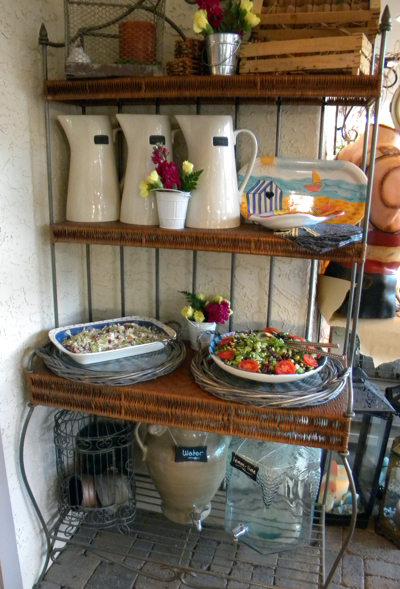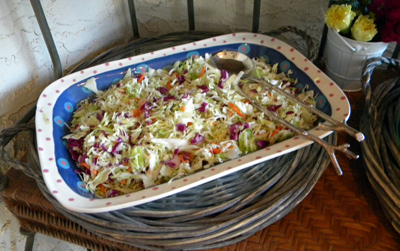 Tangy Coleslaw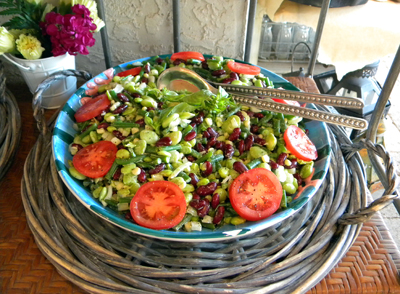 Succotash Salad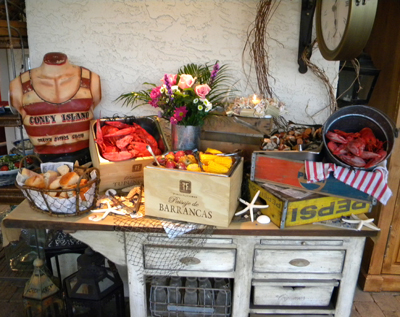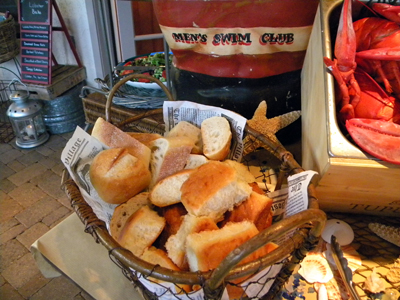 Homemade rolls and crusty bread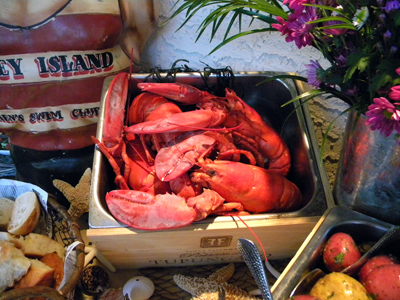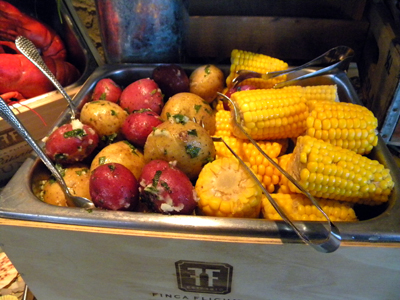 Potatoes and corn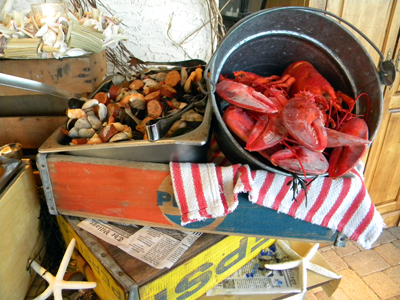 Clam bake and more lobsters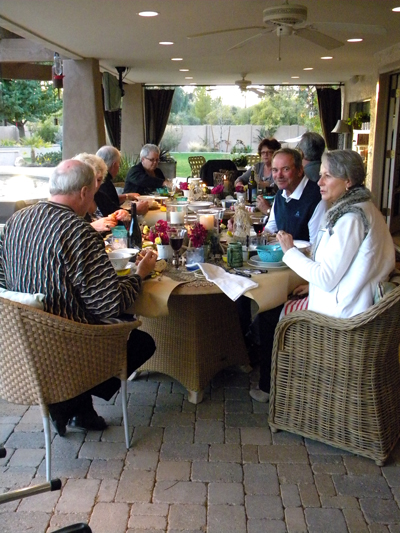 The guests!
Hot towels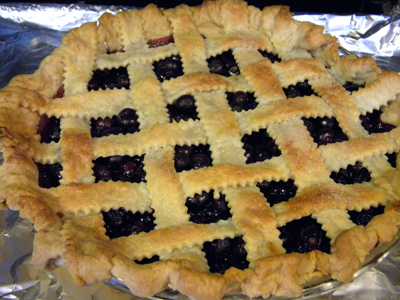 Dessert time…  Deep Dish Blueberry Pie!
Peach and Mixed Berry Cobbler served in mason jars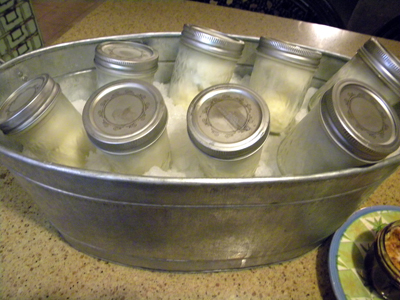 Homemade Vanilla Ice Cream served in more mason jars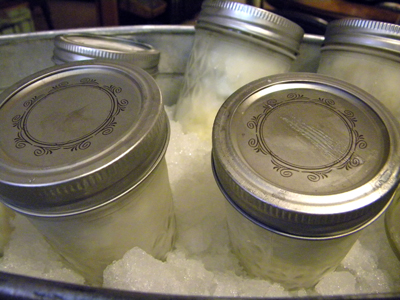 A wonderful night!