I'm back… with baby shower details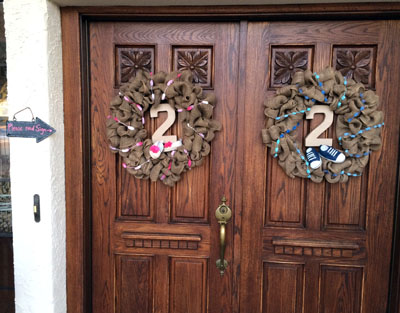 … after nearly a week off, I'm back to share all the glorious details of Tram's babies (twins) shower with you. In all honesty, I don't know where to begin.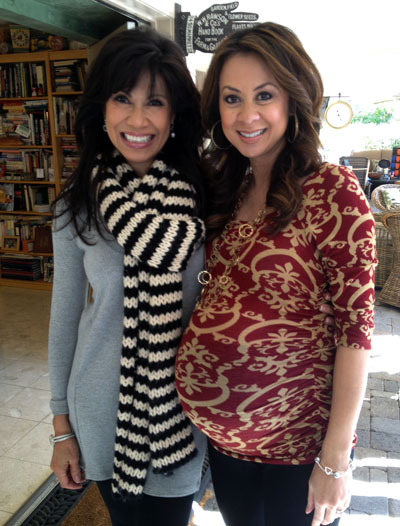 I don't know if I should start by thanking Tram for being the most appreciative and gracious guest-of-honor, EVER! (I love this photo of Tram with her friend and colleague, Lin Sue. It so beautifully shows off her ever-growing baby bump on her tiny frame!)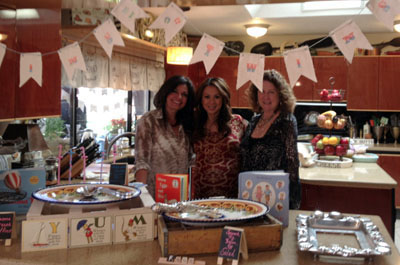 Or by thanking Peggy for being the best friend and assistant party setter-upper and co-hostess that a girl could ever deserve, hope, wish, or dream of having!
Or maybe I, tell you all about the theme and show you a bunch of photos from the perfectly perfect day.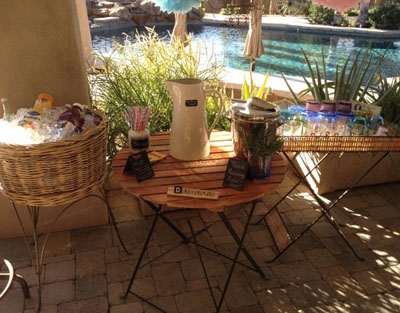 Let's start there – at the beginning. This is how it went down.
Tram and Steve came over to our house before going out to dinner with the supposed reason of seeing our new back patio. The true purpose was to tell us that they were expecting… TWINS! How exciting is that?!
The very second after Tram told me she was expecting twins, I said, "I have to throw you a baby shower!"
I first went to Pinterest and started a new board for the shower. The theme was solidified in October when I found this vintage Fisher-Price toddler desk at Sweet Salvage.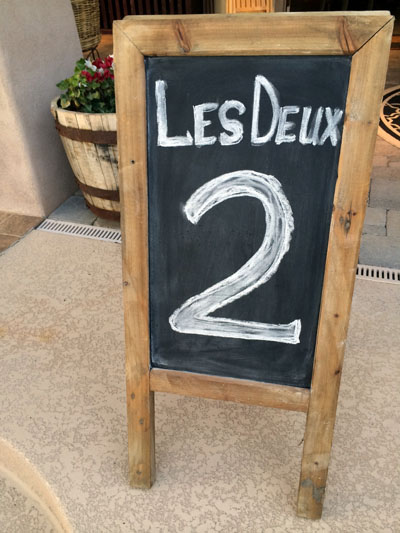 Theme:
School
Books
Vintage Toys, flashcards, and blocks
ABC
123
Chalkboards
Pink & Blue
Globes, Rulers, & Crayons
…and the Number 2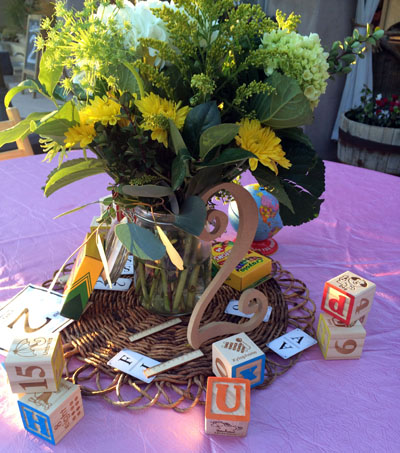 One of four centerpieces … at a table for 10.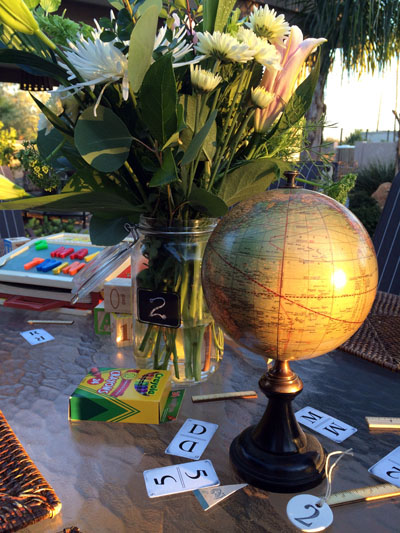 Table for eight.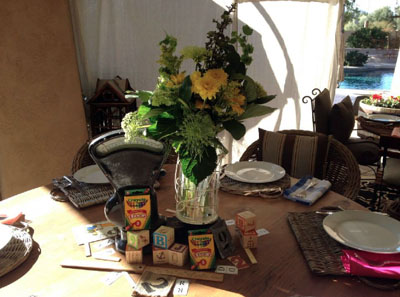 Table for six.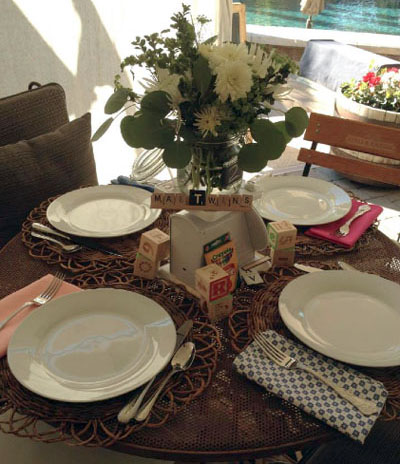 An intimate table for four.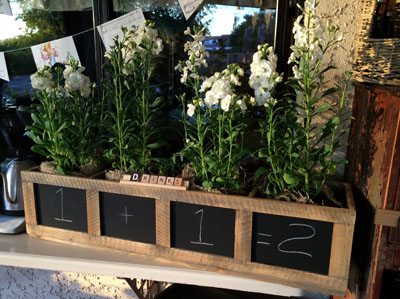 One baby boy + One baby girl = Two very anticipated babies!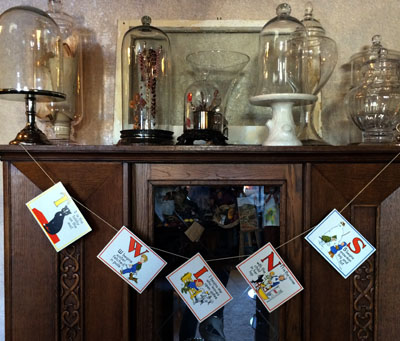 Flashcards on baker's twine.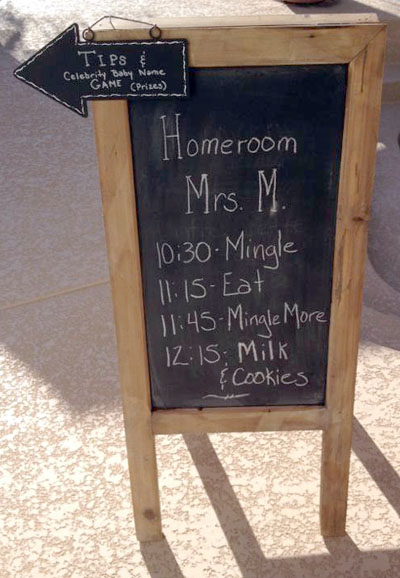 I love chalkboards!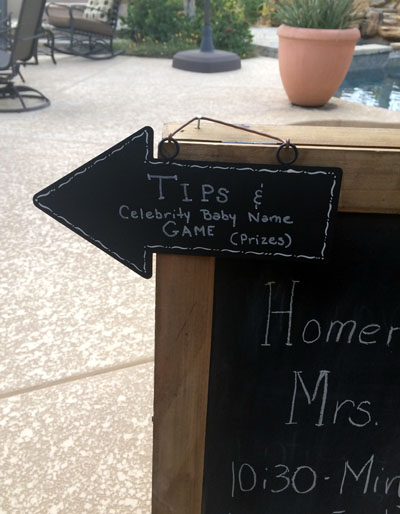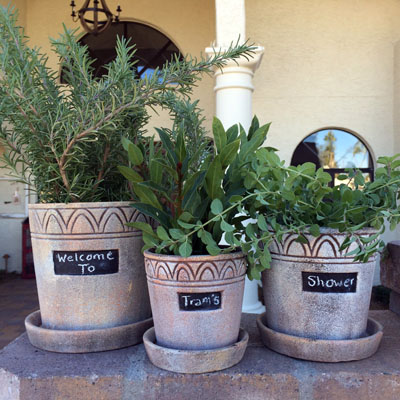 Peggy hung this fabulous yarn garland on our new front fireplace/wall.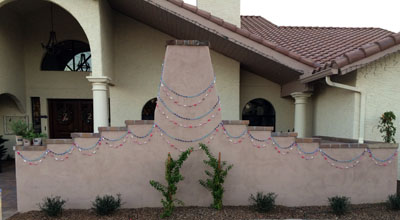 It was an adorable welcome that let all the guests know they were in the right place.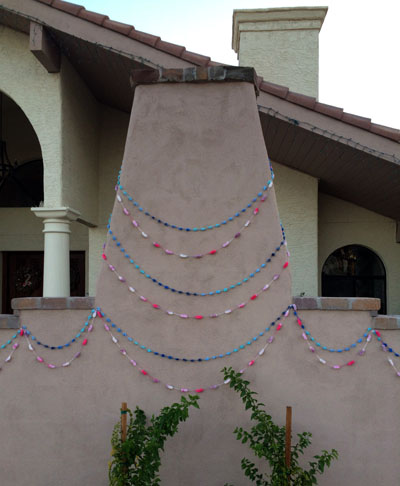 Please come back tomorrow for more shower details.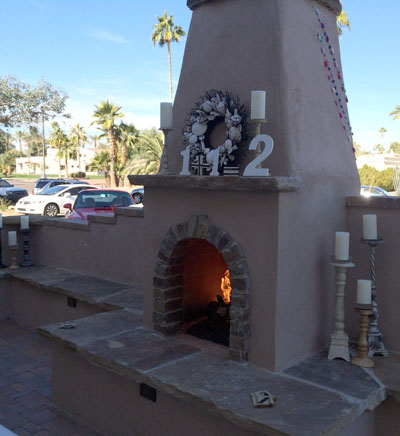 Plus photos of the lovely guests and recipes too.