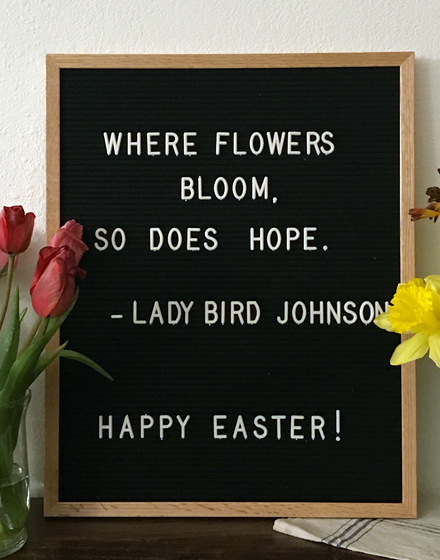 My plan for this week was to get ready for Easter. I was going to make some gold speckled robin's egg Easter eggs, start decorating the house, get my table ready and have fun doing it and then share it with you. The only thing I've accomplished this far is the update of my letter-board.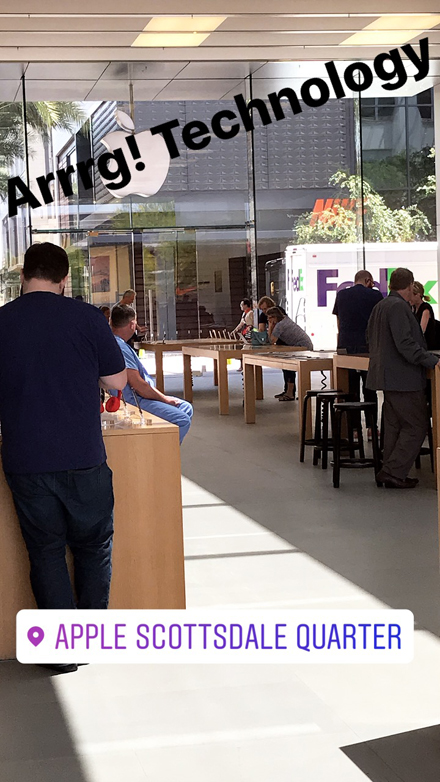 Instead, I've spent countless hours at the Verizon and Apple stores.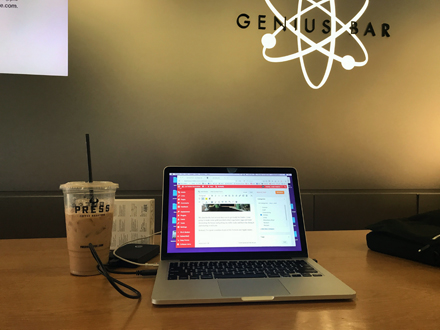 While I type this post, on Thursday evening, I'm actually sitting at the Apple Genius Bar. I'm dealing with my Mac laptop and issues with my Photos library. Basically what happened, is that I lost all 49,000+ of my photos when I updated the operating system, late on Tuesday night.
I installed the update because I needed to back up my phone, so that I could transfer all content from my iPhone 6S to a new iPhone 7.  The reason I needed a new phone was because on the morning I was leaving for my NYC trip (a week ago Wednesday) my phone fell from my back pocket into the toilet.
I know, it's the worst!
I put the phone in a container of rice to dry it out and carried that container with me throughout the two flights from Phoenix to Houston to New York. All seemed fine on Wednesday night when I arrived in NYC and pulled the phone from the rice. It was still working fine on Thursday and on Friday morning. Then, out of the blue, on Friday afternoon, the camera stopped working. I had no front camera for the rest of the trip, only the back "selfie" camera worked.
The phone could not be fixed, so I spent all day this past Tuesday at Verizon, trying to back it up, to no avail. The Verizon dude told me to bring it home and plug it into my Mac and use iTunes to back it up…. hence the update of the Mac's operating system before the phone could be backed up.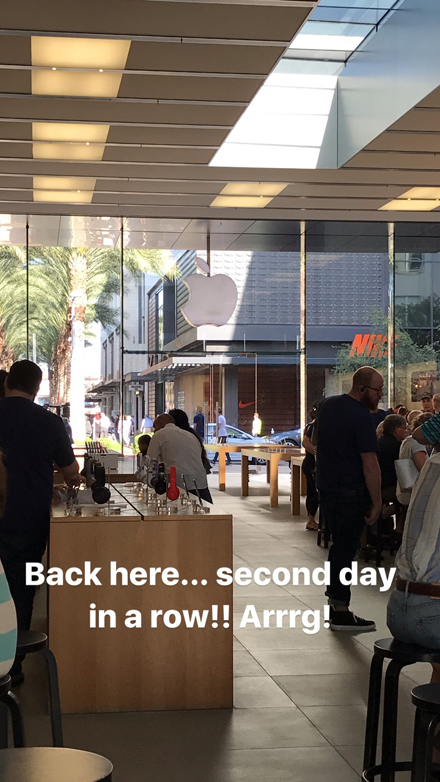 The new phone is all good but the update of the operating system on the Mac somehow jacked up my desktop. Everything disappeared, so I brought the computer to the Genius Bar on Wednesday afternoon. They fixed that problem and I thought that my technology challenges were over… until I got home and found that ALL of my photos were gone!
Well, I do have most of them on an external hard drive, but I discovered that the last time I used the drive was in 2014. Oops!
April 14, 2017 2 Comments