Hello friends,
I've put off this day for far too long. I'm going through some life changes. As such, blogging about food and entertaining and putting on the "everything is just fine" face has felt disingenuous.
After trying several times over the past five weeks to get a post up and stopping short each time, I have decided that today is the day.
My last post, on January 13th, was a recipe from our 2016 Holiday Appetizer Pot-Luck. I figure that is as good a place as any to pick up where I left off and get on with it!
These chicken cheeseballs were a big hit and could not be easier to throw together. They can be assembled, lined up on the baking sheet, covered with plastic wrap and then refrigerated the night before or in the morning and then baked off just before your guests arrive. They are even delicious at room temperature. I'm certain they would be great the next day too, but there were none left, so I can't swear to that.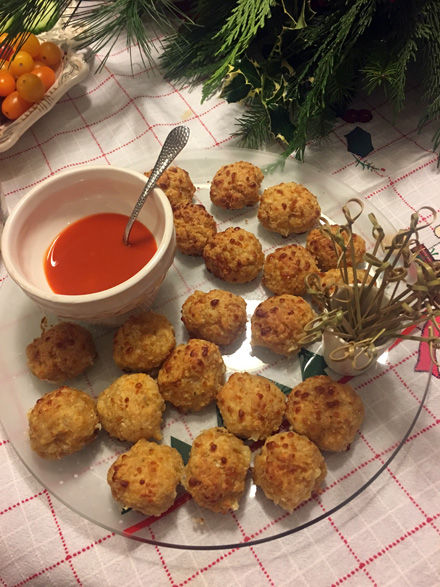 [Read more →]
February 20, 2017 8 Comments