Have you heard of Half Baked Harvest? I first discovered Tieghan Gerard on Instagram. I quickly purchased the "Every Day" cookbook, one for me and another for Marissa. I cooked out of it extensively when I was in Chicago that first month after Max was born. "Every Day" is Tieghan's third cookbook. I have not cooked from "My Barn in the Mountains" or "Super Simple." But I have tried out several recipes from her blog, including the recipe below.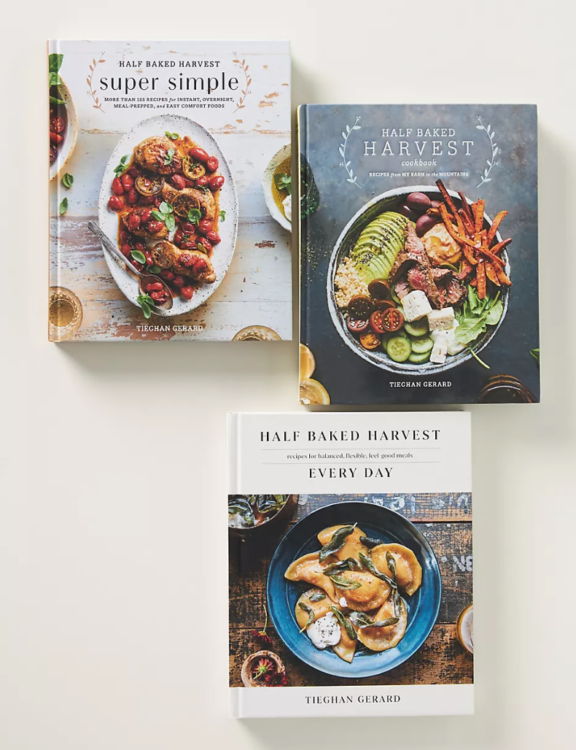 I made a few adjustments, omissions, and additions to meet my likes and cooking style. You can see the original recipe here to compare.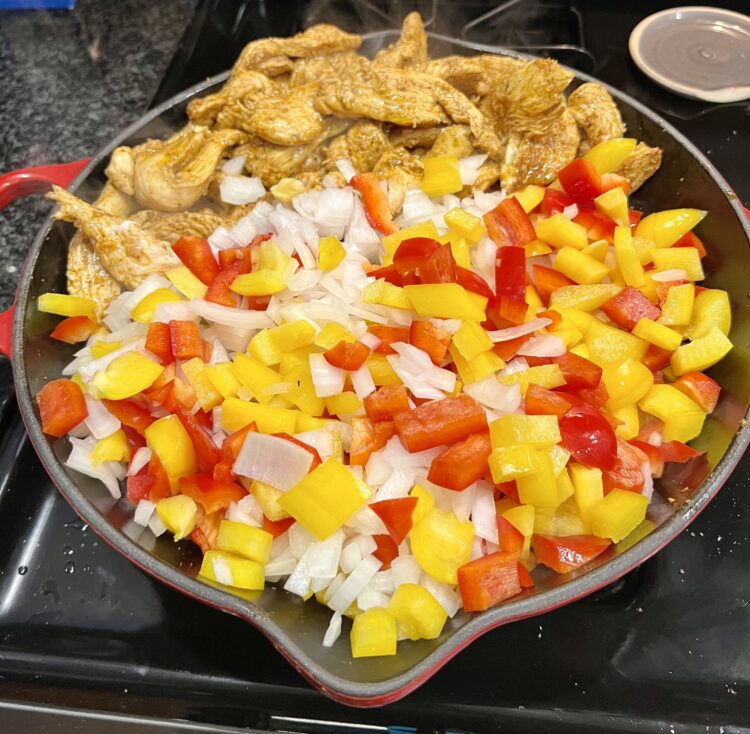 The first issue for me was the instruction to keep the chicken the in skillet when adding the onion and peppers. Although I was using Marissa's largest Le Creuset skillet, it just didn't work. Everything didn't truly fit into the skillet until the onions and peppers were cooked down, so I instruct to remove the chicken to a bowl. I understand why she wrote it that way, it is called a "one skillet meal" but it isn't practical. And since there is already a bowl used to make the corn mixture, if you use the same bowl for the chicken to rest in and then to mix the corn in, it is the same number of items to use and clean.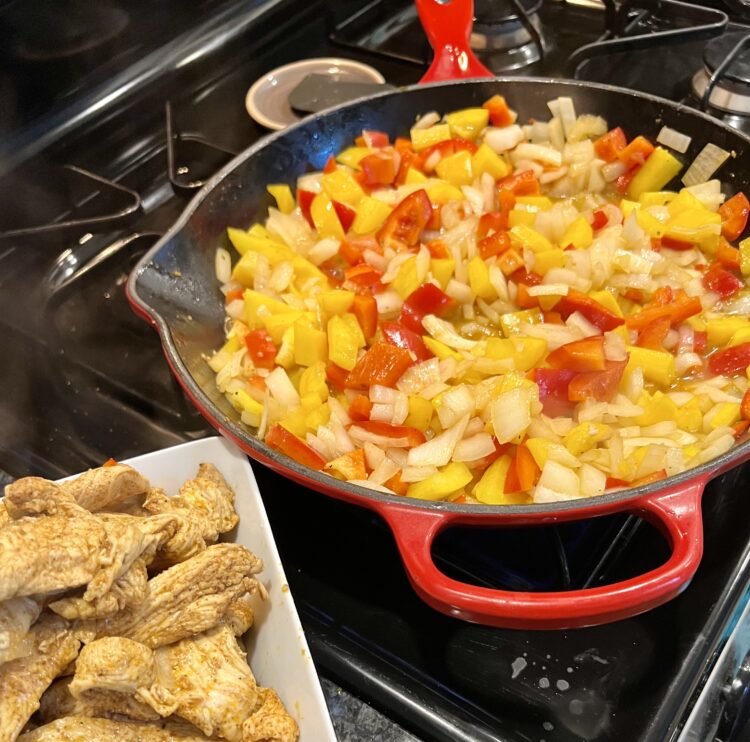 Let's see, what else… I added garlic, because, it's garlic! I prefer a mix of Aleppo and Chipotle chili powders to basic chili powder. Oh, and Tieghan calls for mayonnaise as the garnish to be drizzled over the finished dish. That is not appealing to me. Once again, I see where she came up with that. True Mexican Street Corn has mayo, but I prefer sour cream to mayo for the drizzling. If I was to add mayo, I would sub out the yogurt in the corn mixture with mayo for a more authentic taste.
One last thing; although we all thought it was delicious as written, Marissa and I believe it would be even better to lift the chicken along with about half of the pepper/onion mixture, out of the sauce mixture once it is finished cooking, and palce in a separate bowl. Then double the number of tortillas, spread about half as much corn mixture on each, and fill the enchiladas with the chicken/pepper mixture too. (You may need to chop up the chicken strips to make them fit better.) Then place the enchiladas atop the salsa cooking liquid in the skillet, top with cheese, and follow the recipe from that point. Just another option to think about.
Read through my version and hers. Then feel free to mix it up with your preferred variations to make it your own. Enjoy!
[Read more →]
September 22, 2022 2 Comments