tomatoes and figs
Peggy and I finally celebrated Anne's June birthday on Wednesday night. I made a salmon bowl for the main course (recipe coming soon) and a Caprese-Fig Toast for the appetizer. It was inspired by the black Mission figs from the 5 trees in my own backyard and the green Kadota figs I found at Trader Joe's. If you hurry, you'll find both varieties at Trader Joe's right now.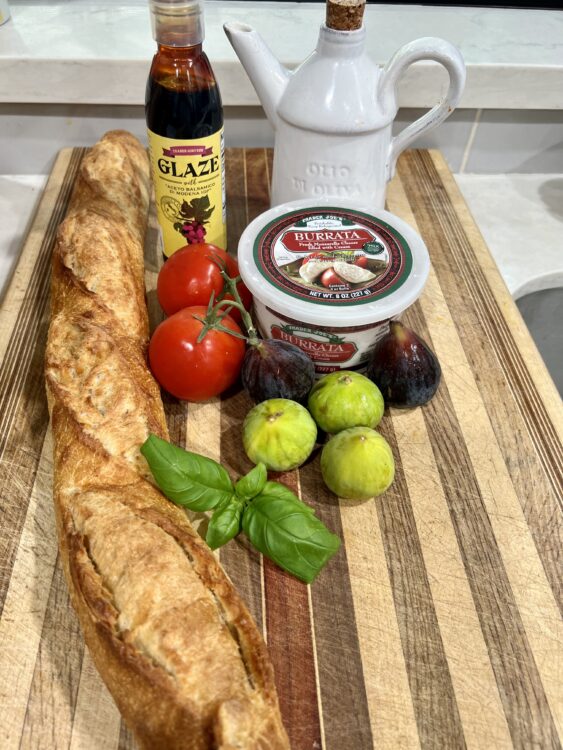 Fig-Caprese Toasts
4 ripe tomatoes, chopped
3 garlic cloves, peeled and minced
1/3 cup fresh basil leaves, chiffonade, more for garnish
2 tablespoons olive oil
1 tablespoon balsamic reduction, more for drizzling
1 baguette
1 package burrata, balls drained and sliced
Ripe black Mission and green Kodata figs, sliced lengthwise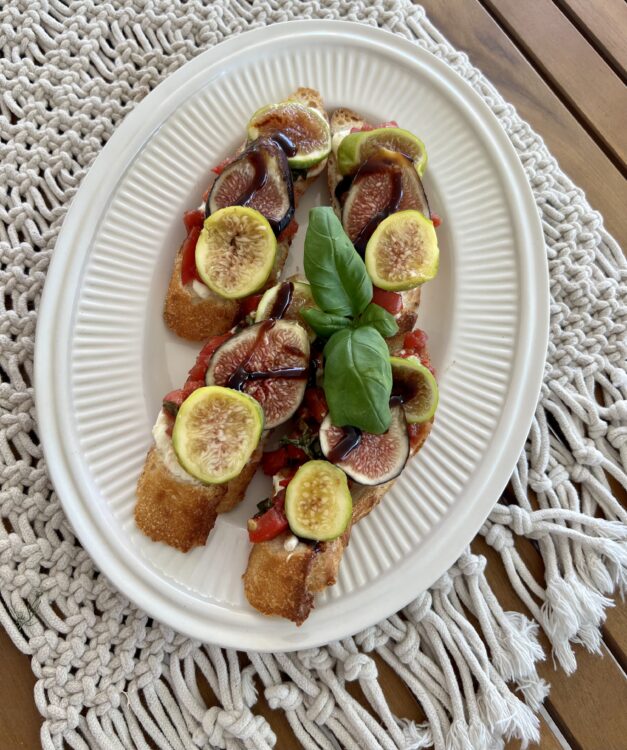 Preheat oven to 400 degrees. In a medium bowl, combine the chopped tomatoes, minced garlic, and basil chiffonade. Add the olive oil and balsamic reductions and toss to coat.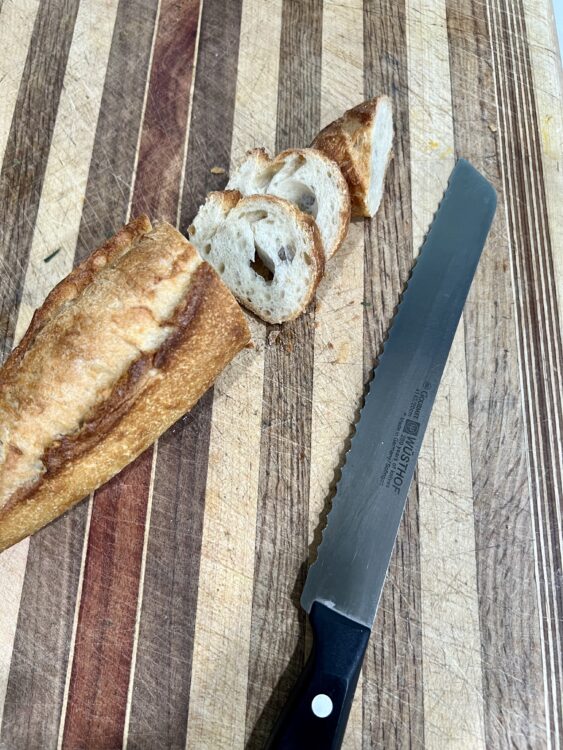 Slice the baguette into long diagonal slices. See the image above on how NOT to do it and the image below on how TO DO it.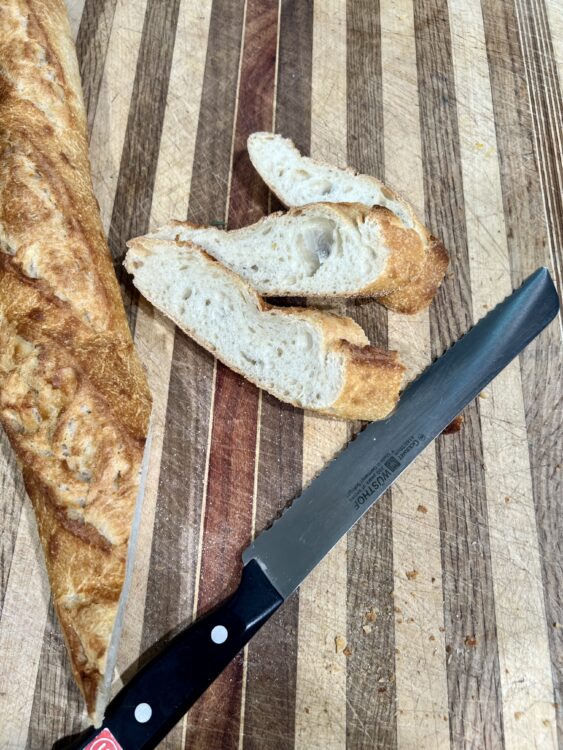 Place the slices on a baking sheet and top each with the sliced burrata.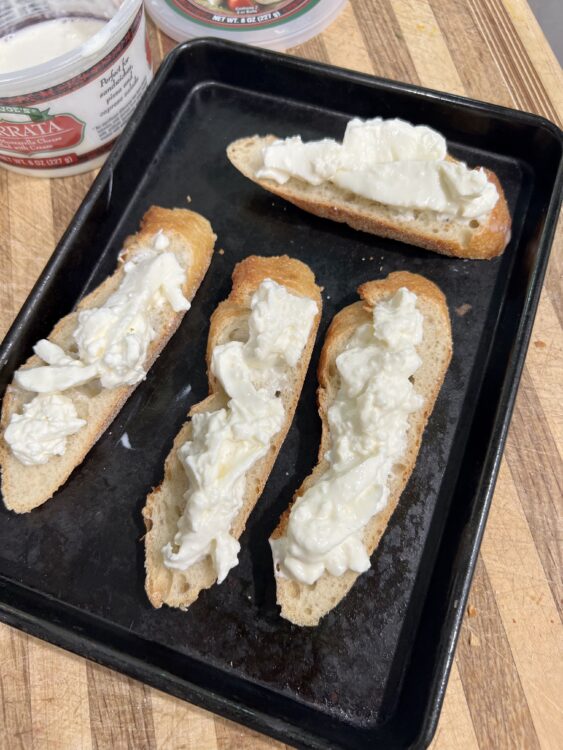 Place baking sheet in preheated oven a cook for 9-10 minutes, until cheese is melted and edges of bread become toasted.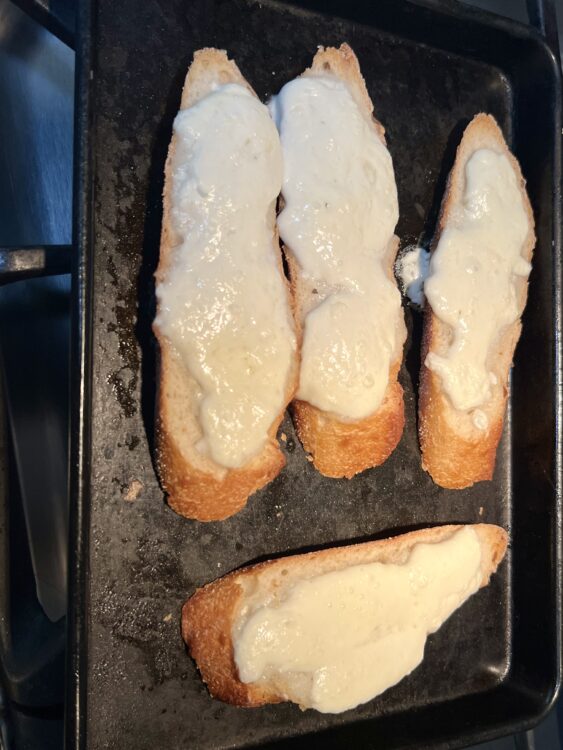 Top each toast with the tomato mixture, arrange sliced figs on top and lightly drizzle with balsamic reduction.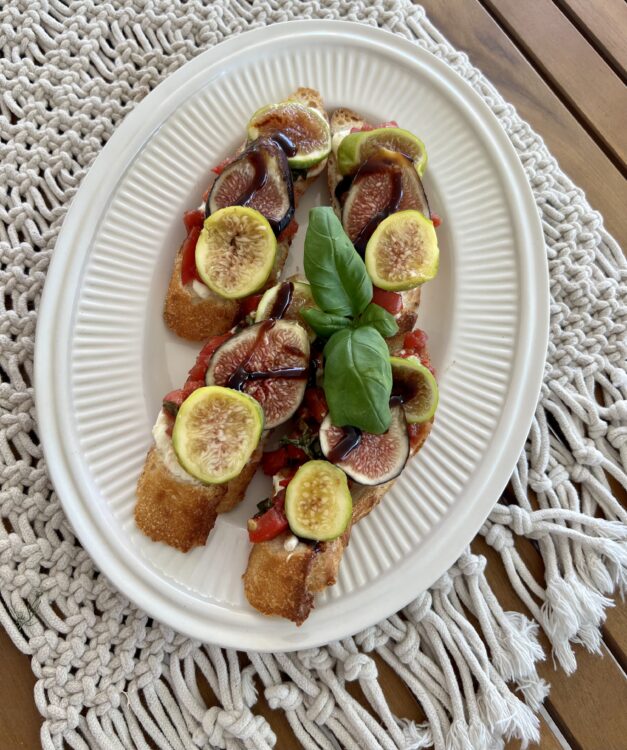 Transfer to a serving platter, garnish with basil, and serve immediately.
Anne, let's be sure and celebrate your next big day on time, less than 10 months from now. In the meantime, here is one of my favorite photos of the three amigos from nearly two decades ago. Love you two! xoxo