lavender
http://maientertainmentlaw.com/?search=best-cialis-professional-price by Linda Hopkins
viagra generico 50 mg italia pagamento online a Milano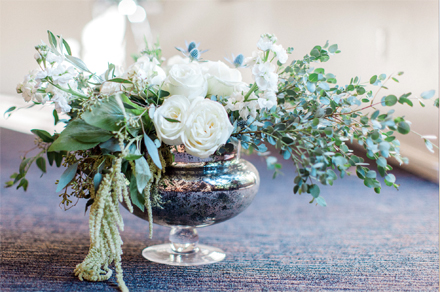 Photo courtesy of Pinkerton Photography
http://cinziamazzamakeup.com/?x=quanto-costa-viagra-generico-25-mg-online-a-Bologna My cousin and my friend, Michelle Lorts, gave me a tin of Red Rock Lavender Lemon Pepper. Michelle owns Studio Fiore and is the florist who created the stunning flowers for Marissa's wedding.
.25 mg dose propecia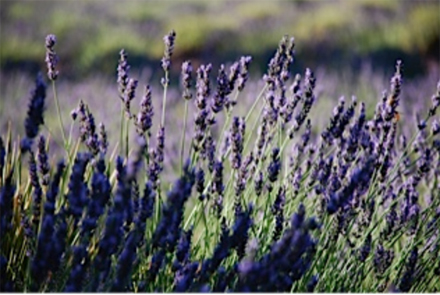 Photo credit: Red Rock Ranch & Farms
http://cinziamazzamakeup.com/?x=informazioni-viagra-generico-25-mg-a-Genova A few weeks ago, Michelle and a few girlfriends took a day-trip to visit the lavender fields at Red Rock Ranch & Farms in Concho, Arizona.
accutane sale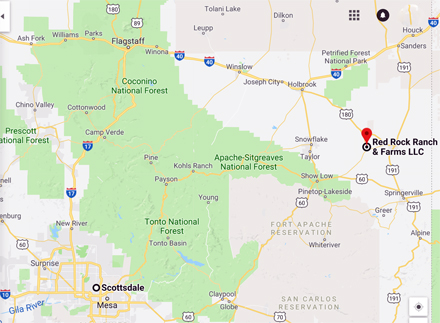 new drug like clomid dosage Concho is in the White Mountains, about a 3½ hour drive from Scottsdale.
generic propecia results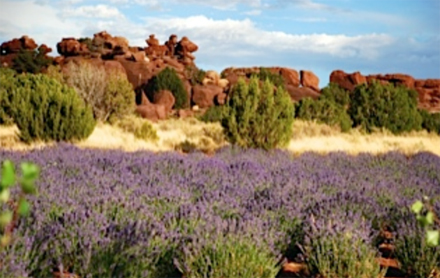 Photo credit: Red Rock Ranch & Farms
I've always thought about going for the Lavender Festival, but never pulled the trigger on it, maybe next year.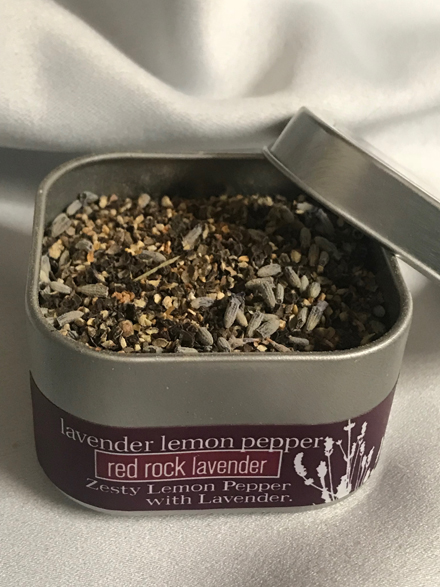 I used her gift to make a delicious chicken dish. You can make it too, even if you don't have a tin of the Red Rock Lavender mix because I've included the proportions to make the herb and spice mixture on your own at the bottom of this post.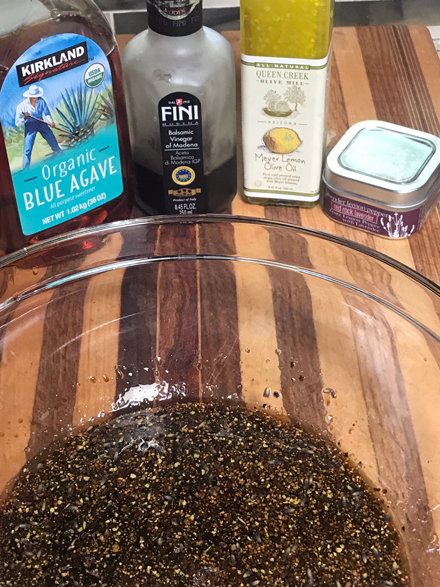 I also used one of my favorite local olive oils, Queen Creek Olive Mill Meyer Lemon Olive Oil. You may use regular olive oil as a substitute. Of course, you if want to make this recipe using the unique Arizona spice mixture and olive oil, the links are here for you to order those items online. Enjoy!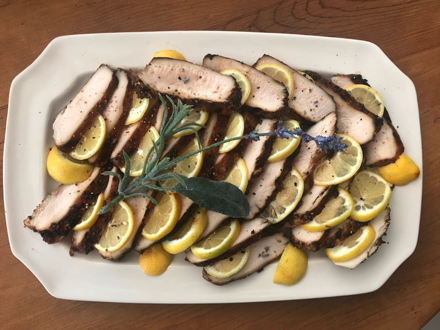 Lavender Lemon Pepper Chicken
In a large bowl, whisk together the vinegar, olive oil, agave nectar and lavender lemon pepper.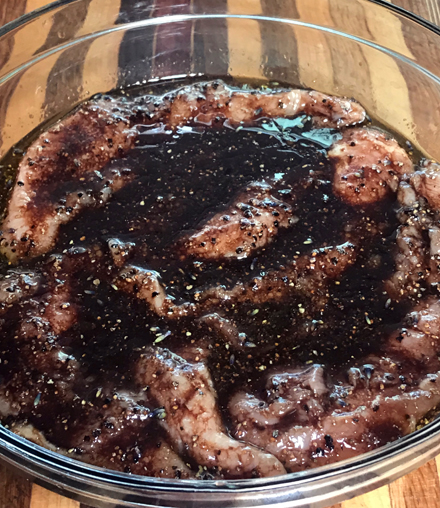 Add chicken and toss to coat. Cover and refrigerate for 4 hours.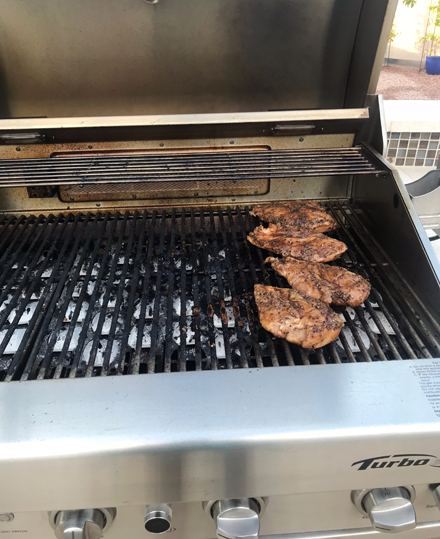 Preheat a grill to medium-high heat. Remove the chicken from the marinade and place on the grill.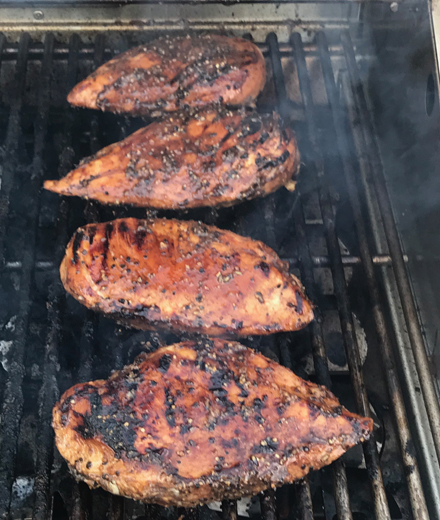 Cook, turning every 5 minutes while brushing with the marinade, for a total of about 15 minutes or until cooked through and no longer pink when tested with a sharp knife. Discard any remaining marinade.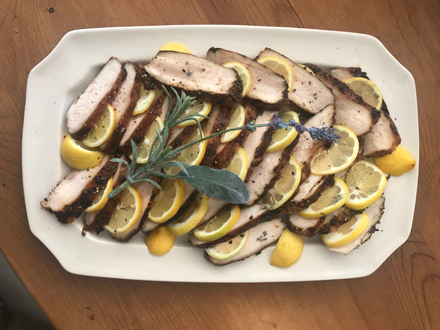 Allow chicken to rest for about 5 minutes before slicing on the diagonal. Place on a platter, tucking a lemon slice between the slices of chicken, then sprinkle with a small pinch of the lavender lemon pepper. Garnish with a sprig of fresh lavender, if desired, and serve.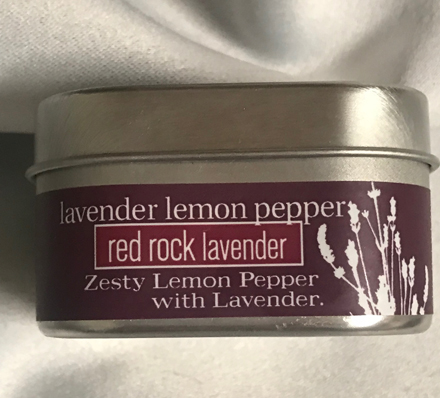 levitra originale durata Note: In place of the Red Rock Lavender Lemon Pepper: In a small bowl mix together 1 tablespoon fresh lemon zest, 1 ½ teaspoons dried culinary lavender, 1 teaspoon Kosher salt and 1/2 teaspoon freshly ground black pepper.
Serves 4 to 6