Lost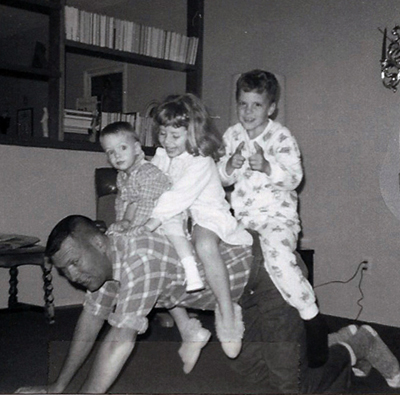 My parents lost the younger of their two sons and I lost my younger brother, Andy, earlier this week.  In truth, we lost him a long long time ago. And even saying that we lost him earlier this week – that isn't quite accurate –  he died earlier this month, but we only learned of his death this past Tuesday.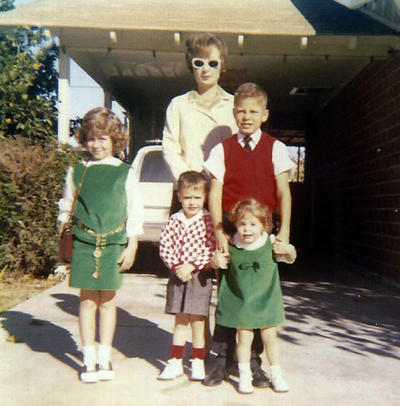 That's how it is when someone you love gives his or her life away; you never know what is going on with them until it is over or after it is far too late to offer help.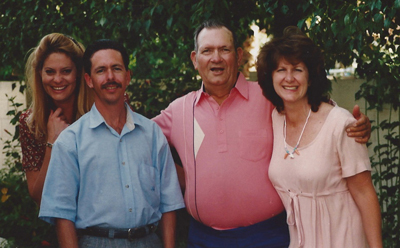 Andy began abusing drugs as a young teenager, he followed in the footsteps of our older brother – but the drugs took an even tighter hold on him. He never had a chance at a normal life after that.  In and out of "juvy" as a teen and in and out of jail all his adult life. I cannot begin to count the number of times while he was sober in prison that he "gave his life to The Lord" and preached to me about my sinfulness. Then, as soon as he was released into the real world, he promptly returned to his 'true god'. Nor can I count the times we gave him a place to sleep, or paid for food, or offered words of encouragement, or…. the list goes on – and always with the hope and prayer that this time it would make a difference. That this time he would be strong enough to fight his demons. But it was not to be.
Andy didn't finish high school, never married, never held a steady job, had no children, never owned a home, and barely ever had more than the clothes on his back and the shoes on his feet.
He was found dead on a Mesa street and taken to Maricopa Hospital with no identification. He died of heatstroke on September 3, 2011 – as an indigent with drug toxicity and with no known family. His fingerprints revealed to the authorities that his last known place of residence was a halfway house. The angel-on-earth who runs the house and had taken Andy in for many years, over and over again, was contacted on Tuesday, September 20th. He, in turn, called my dad, who was in Colorado visiting family. Over the phone is how our poor father had to learn that his 47-year-old son was dead.
It's been a very difficult week, we will bury my little brother on Tuesday, at St. Francis Cemetery, in a grave that will be next to the space reserved for my dad, when he passes, hopefully, many years from now. It is a true blessing that they will be together when that time comes.
It is by the grace of God that we were able to learn that Andy had died. I can't bear to think that we may have never known. It is because of the dedication and commitment of Maricopa County workers, who do all they can to track down the families of lost souls like my brother, and we can not thank them enough for that!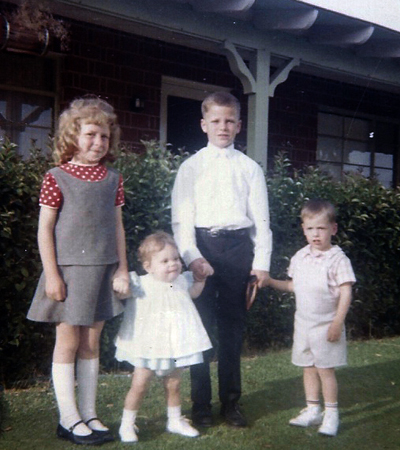 His obituary is in this morning's newspaper, I wept when I read it, even though I am the one who wrote and submitted it. Tears stream down my face as I type now, but I'm writing this today for my little brother and for all of those people we love who struggle with addiction and are in far more pain than we will ever know.
I love you, Andy. My heart is heavy but also happy and at peace with the knowledge that you have finally found your peace and can now rest. xoxo

Robert "Andy" Andrew Otter
March 26, 1964 – September 3, 2011