More Guadí…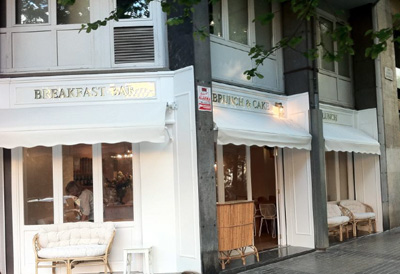 On Monday, we started the morning by meeting up with Natalie at one of her favorite restaurants, Brunch & Cake.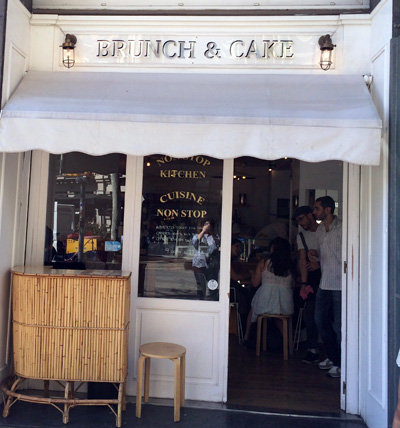 This may have been some of my favorite food thus far!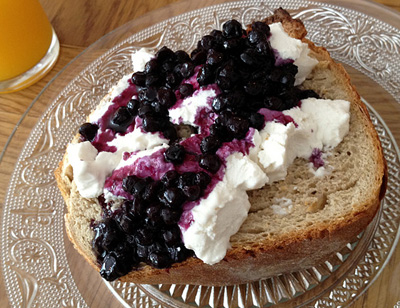 The four of began by splitting and order of Buffalo Ricotta and Blueberries on Toasted Brioche topped with Sweet Fruit & Nuts. It was SO Good!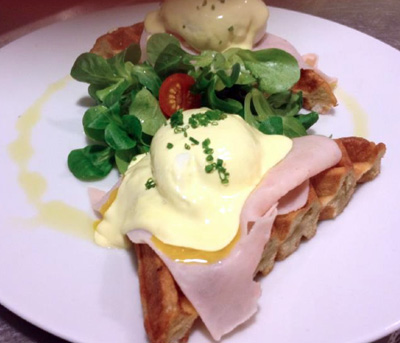 Lorraine and I split Sweet Crunchy Waffles topped with Eggs Benedict. The hollandaise was somehow light and fluffy – whipped maybe?
Lorraine is allergic to nuts, so I asked for the topping of dried fruits and nuts on the side, and sprinkled them on my half. This is one recipe I am determined to recreate when I get home!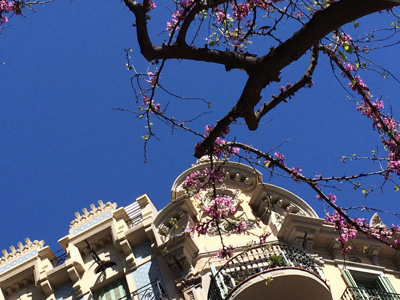 Oh, and the corner the restaurant sits on… very charming!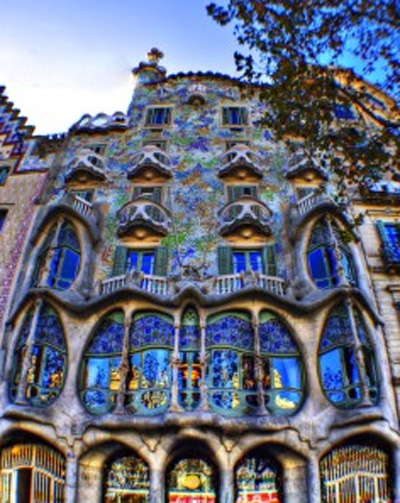 Next, we ventured to Casa Batlló which is a Guadí designed home topped with a fanciful dragon-like roof.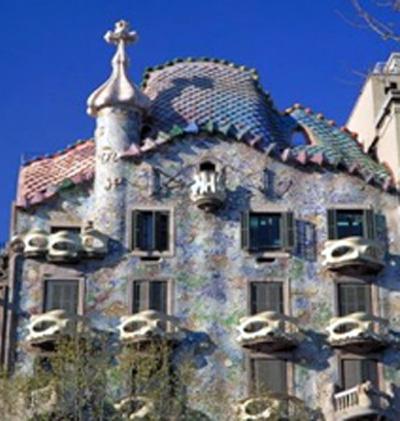 These first to images came from the internet. I wanted to be able to show you to roof, which is hard to see from the street, so far below. The rest are taken by yours truly.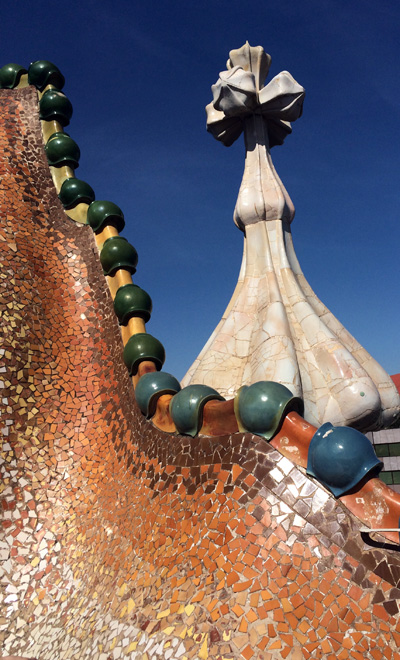 The tiled roof has a soft-serve ice cream cone-like turret topped with a cross. Guadí built this house in the early 20th century for the wealthy aristocrat Batlló family.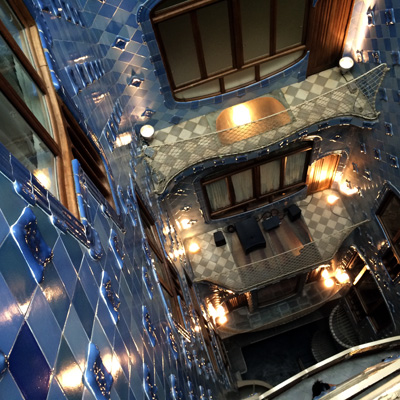 Once again I am going to quote Lorraine from the daily email she sends to her family: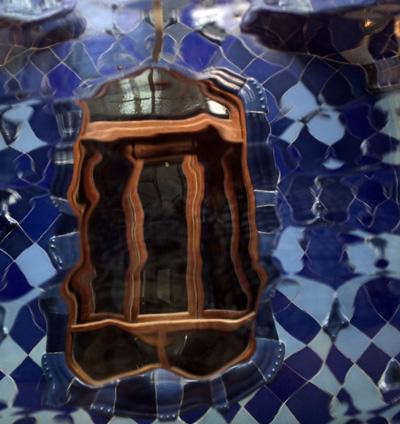 "…it was designed to feel like it is underwater inside and every detail was tended to as it contained a blue and white ceramic slathered  atrium and an attic that looked like the inside of a whale's mouth (parabolic  arches). There were barely straight lines anywhere in the house as everything was curved and flowed. Everything in this house was inspired by nature. The façade of this building is covered with colored glass and ceramic disks. It also  has beautiful bay windows overlooking Passage de Gracia."

From the outside the façade looks like it has been made from skulls and bones. In fact Gaudí used colors and shapes found in marine life.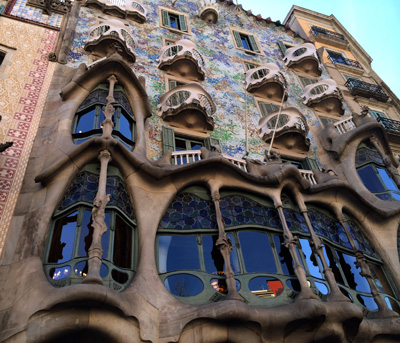 Additionally, the balconies look like Mardi Gras masks. It sounds strange, but the effect is breathtakingly wonderful.
We walked by later at night and this is the photo I took when it was lit up like a candle.
After our tour, Natalie went to class, but before she did, I got this photo of las chicas.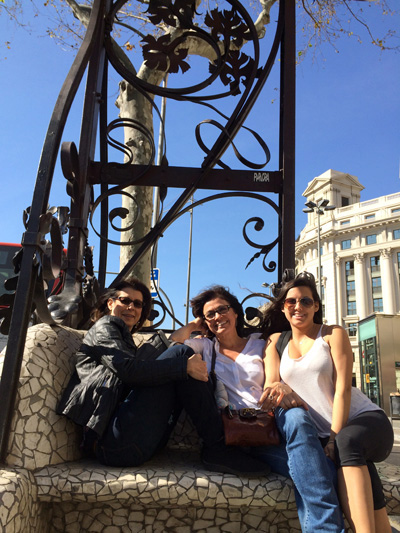 We went back to La Boqueria and strolled through the market. For the first time in the trip, we came home early and stayed home. We thoroughly enjoyed a lazy night and dined in on wine, cheese, bread, apples and salami for dinner.
Another perfect day in Spain!