Thank you!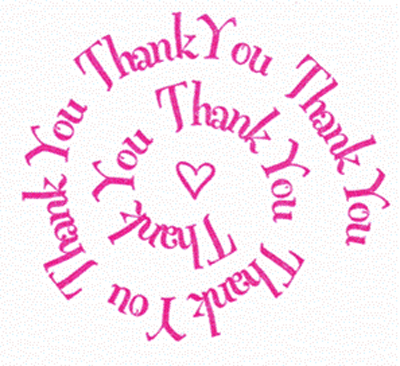 I want to say thank you to each and every one of you who left me such kind, loving, and compassionate comments – not only here on the blog – but also on Facebook, by phone, and by email. So many of you have reached out and it means more than you will ever know.
And thank you to my sweet neighbors who brought me flowers and my friends who sent sympathy cards. A special thank you to my gorgeous BFF who came by yesterday to help ease my pain and who will help me later today at the reception, held here at the house, after the service. I am truly blessed with wonderful friends and family, I am beyond grateful.
There was one particular comment left on Facebook by the sister of Nancy, my longtime friend and it especially hit home. Sweet Rebecca said this,
"Linda, I read your blog and I was so saddened by it. It also reminded me to start having conversations with my young children about how drugs are so addictive and how they can just ruin your life (and kill you). Perhaps, with his passing many of your friends downstream will have needed and honest conversations with their children/grandchildren about drugs. May this sad passing bring you some needed peace as you knowingly reflect that many children and their paths may be forever positively altered by this – through voices of your friends."
Thank you Rebecca. This is exactly what I had hoped for when I wrote the blog post.  I not only wanted to speak of my brother – but was wishing for this very thing. I just didn't say it aloud because I didn't want to sound preachy. I hope that if any of you feel so inspired, you will share the sad truth of my brother's life to help others avoid the same fate. I know for a fact that holding up the negative examples of my two brothers' lives to my own children has had that positive impact on them.
On another somewhat related and intriguing note… I have a horoscope app on my MacBook that I check every now and then.  I happened to look at it yesterday and could not believe just how accurate and appropriate it was. Love it when that happens!  Then I took a look at today's… wow! Sometimes these thing are so far off, but other times…. Wow!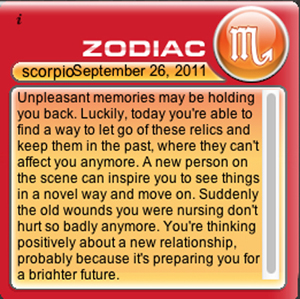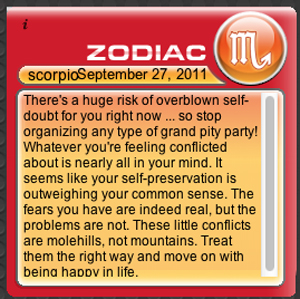 Again, thank you all for being there for me in this time of need.  God Bless You! 
xoxo Love, Linda