Les Dames d' Escoffier International
I've been out of the practice of blogging over the weekend for quite some time now.
Today is an exception because I want to invite you to something wonderful!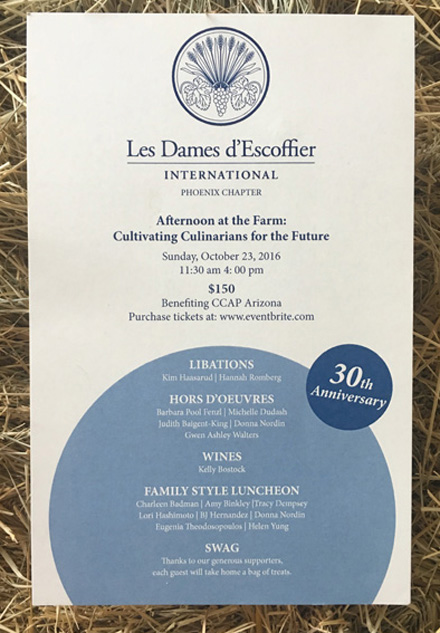 Next Sunday, the Phoenix chapter of Les Dames d' Escoffier, of which I am a founding member, is hosting an Afternoon at the Farm.
There was a similar event that sold out last year. I wasn't able to attend because it was the same weekend as Marissa's wedding, but I'll be there this year.
Here is the outstanding menu:

Sorry it's a little fuzzy, I had to blow it up to be sure it was readable – because it's so long, detailed and awesome!
There are only a few tickets left and you can get yours HERE.
Hope to see you at The Farm!
Save
Save