3 weeks from today…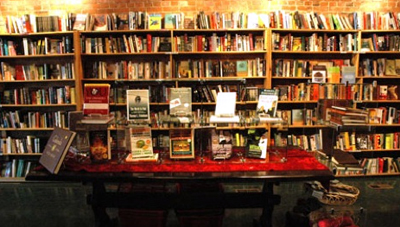 … is the 2nd birthday of Les Petites Gourmettes' blog. And we are going to celebrate!
… celebrate with a Cookbook Happy Hour. Each attendee will receive 1 free cookbook at the door from a grab bag and have the opportunity to buy as many additional cookbooks as they wish (until they are all gone) for no more than $5.00
It doesn't matter is the book retailed for $45 or more – it won't cost more than $5.00!  Prices will be from .25 cents to $5.00.
Of course, there will be fabulous food and drink.  As I said a few days ago, I am in a purging mood and over 200 cookbooks must go!  Mark your calendars now… consider this is your save the date… more details in the coming days.
Les Petites Gourmettes' Blog 2 Year Celebration
Cookbook Happy Hour
Tuesday, August 16
4:30 – 7:00 PM

Oh, one last note  – this Friday, August 29th, will be the last airing of Valley Dish. You may have heard that the show is being replaced with EVB Live on NBC Channel 12 beginning Monday, August 1st. 
Friday's Valley Dish is a rerun of the last live show, on which I was privileged to be the guest chef.  It was a my honor and a total joy each and every one of the 21 times I appeared during the 1 1/2 year run.  From the first show, the 1 year anniversary show, to the very last live (and rerun for that matter) show. 
Thank you Tram, Matt, Cassie, Chencho, Richard, Sonia, and Company. You are all amazing, generous talented, and loving people! 
Best of luck on your new exciting venture! xoxo