Tram & Steve invited me over for Taco Night, they are the sweetest! I asked Tram if I could contribute an exotic margarita for the night. She, of course, said yes.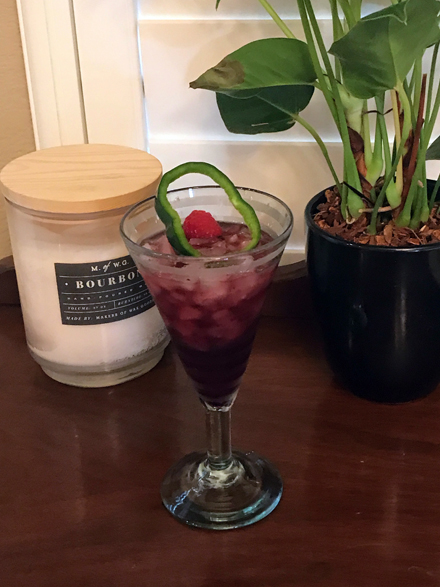 I found a recipe on Epicurious.com. I made one cocktail as written and found it to be much too strong and not as special or exotic as I had hoped. It needed some lime juice and some sweetness to bring it up to the place I knew it could be.
This photo does not include the additions I made to the cocktail, lime juice and a berry simple syrup, but those ingredients are there in the final version of the cocktail that I brought to dinner.
October 2, 2017 2 Comments