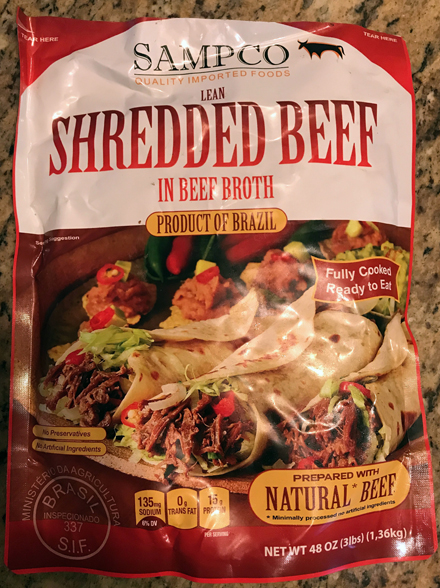 A couple of months ago I bought a 3-pound bag of refrigerated shredded beef at Costco. It had a long-away expiration date (March 2018!) and the photo of the beef on the front of the bag looked so good!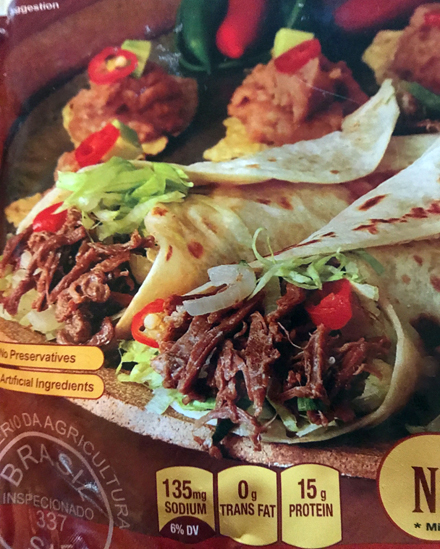 It sat in my refrigerator for a few weeks, then I took it on our trip to Carlsbad in the beginning of August, just in case we decided to make tacos or something. We never opened it, so it came back to Arizona. I finally opened it last week.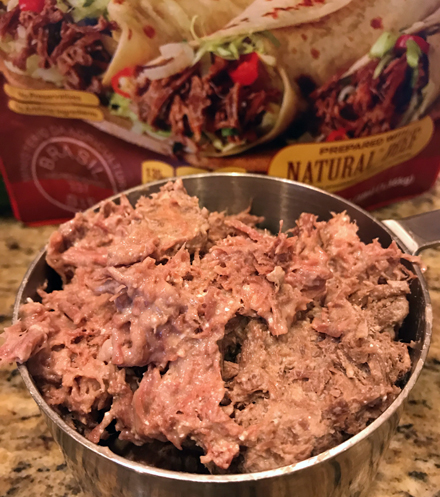 Not at all as pictured on the package. What a disappointment! Costco is known for its thorough vetting process before selecting and selling products. I'm not sure how this product slipped through. It didn't taste all that bad, as I did end up using it for tacos one night, but then decided I'd rather use the rest in some sort of casserole. It tasted much better mixed in with other ingredients. The next time I make this dish, I'll be using leftover beef from a roast.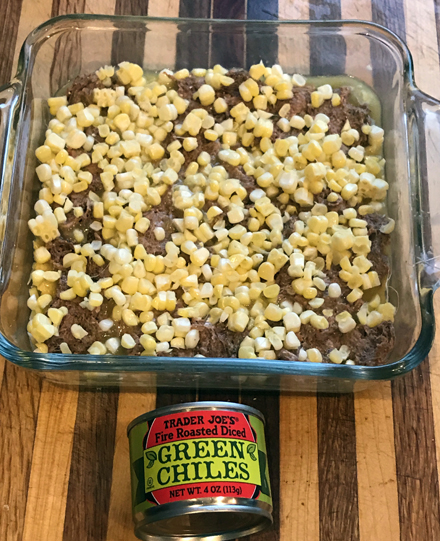 Note: In a photo of the ingredients below, you may notice that the can of green chiles is missing. That is because I decided to add them as I was assembling the dish.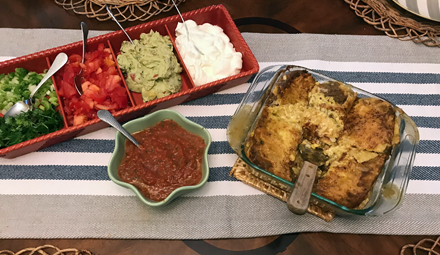 September 11, 2017 No Comments