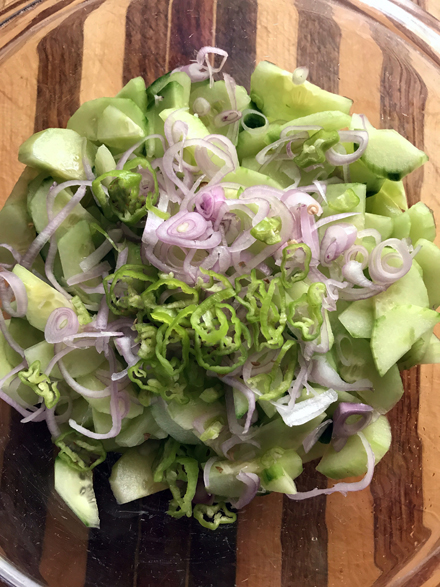 This refreshing salad is the perfect counterpoint and complement to the Spaghetti Squash Pad Thai – posted last week. It is best served cold from the refrigerator.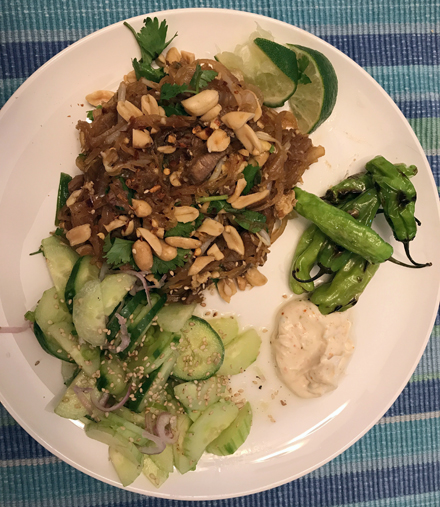 My family enjoys and can tolerate quite a bit of heat and spice in our food. I thinly slice the jalapeño pepper for this dish, but it can also be finely minced for those who like things toned down a bit. I give directions for both methods; you decide which suits your taste.
Prep the salad and the dressing hours ahead and then dress it just before you heat up the wok for the pad Thai and your meal will come together in a snap.
September 6, 2017 No Comments