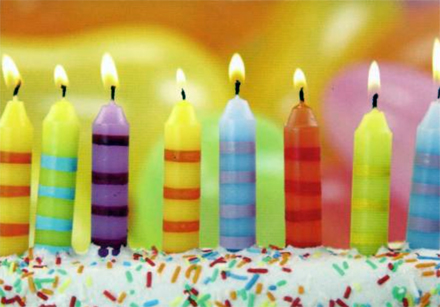 Yup, it's that time of year! Another year older. It's time to celebrate!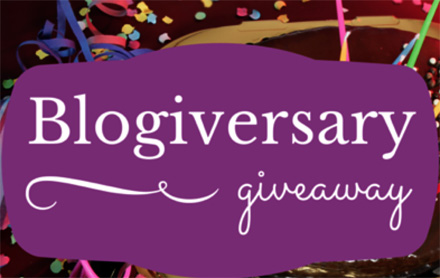 Before we get to the details of this year's giveaway, let's run down a few stats:
1904 posts (posting an average of 4.5 times a week)
5216 comments (granted, nearly 1/5 of those are me commenting back to you)
254,629 spam comments …. that I have scanned through before deleting (legitimate comments sometimes get tossed in the spam folder) to prevent your delicate eyes from seeing. Let me tell you, there is more graphic porn spam than anyone should have to see!  If only the spammers used their time to do something good for the world … you get where I'm going with that.
Also, I'm sorry to say that I have sad news to share.
My high school friend, loyal blog follower and frequent commenter, Nancy Bull, passed away suddenly on her birthday on May 31st.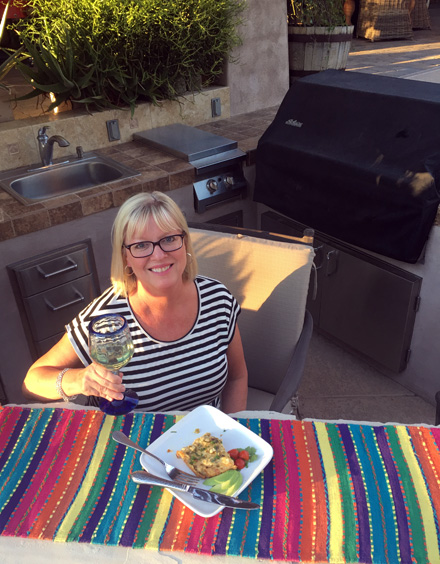 Nancy was the grand prize winner in the 7th Blogiversary Contest last year. The prize was to come to my kitchen and cook your favorite recipe with me and then have that recipe posted here on the blog. Nancy and I had the best time making her family's Chili Rellenos recipe together. When I snapped this beautiful photo of Nancy, I had no idea it would be the last time I'd see her radiant smile. Nancy used the photo as her Facebook profile photo. It is there on her page to this day. It is a reminder of how lucky and blessed I was to share that special time with her. Prayers and blessings to Nancy's family. She is deeply missed.
I know Nancy would want me to turn this back around and get to the fun and happy stuff. She entered every contest I have ever had and she would want you to enter this one, because it's a goodie!
August 16, 2017 26 Comments