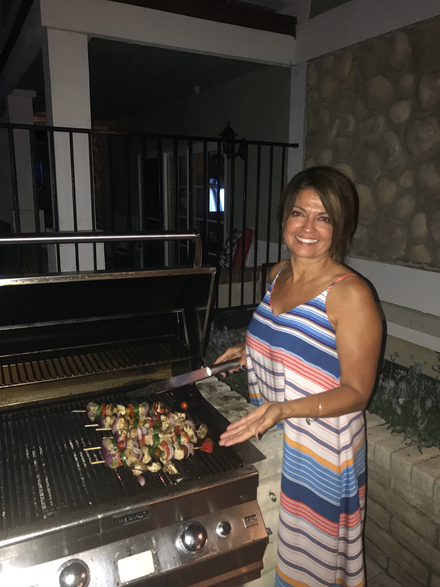 This deliciousness was Tuesday night's dinner. Peggy not only manned the grill but was master of the kitchen as well.
Since it was my night off, it didn't even cross my mind to take any preparation photos. Sorry, but I'm on vacay! I will try to do better when Anne takes over the duties tonight.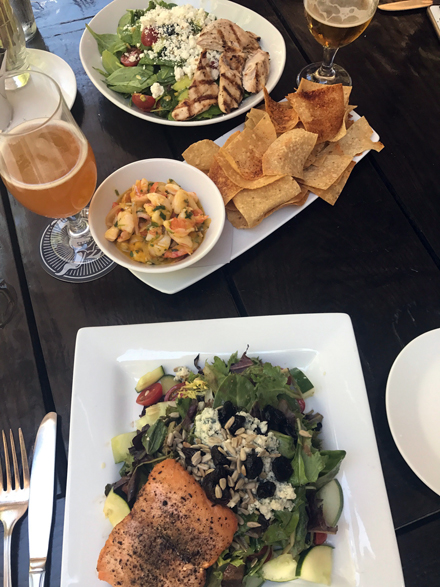 We spent Tuesday afternoon having lunch at Stone Brewery and wine tasting at Orfila Vineards & Winery, with a little T*J*Maxx on the side.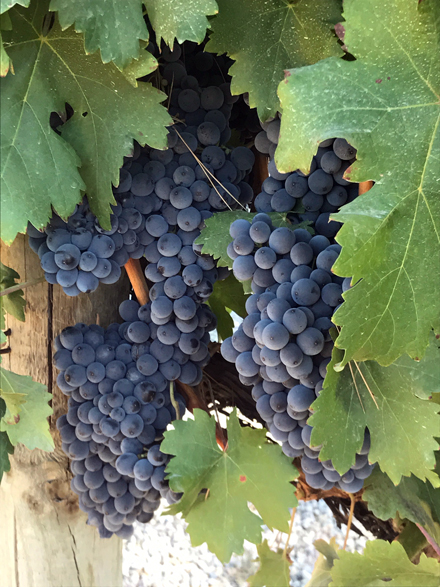 We were ultimate Maxxinistas. Peggy was looking for a swimsuit and I was looking for a barstool. The Carlsbad patio has only two stools. There are three of us. I had no choice but to find another stool!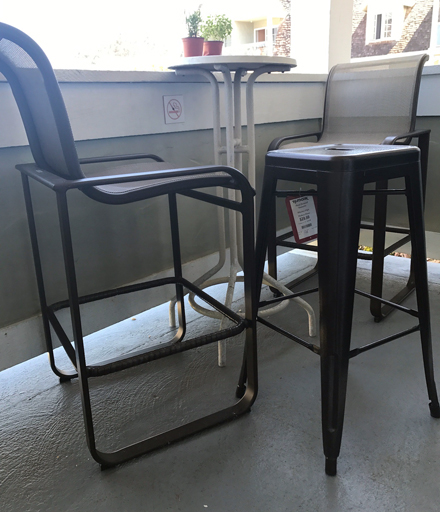 I was successful, Peggy was not. I picked up this industrial style barstool for $29.99. I'm keeping the tag on it in case I decide to return it after the week is over, although I'm leaning towards keeping it for future visits. Decisions, decisions.
August 9, 2017 1 Comment