I've been in my rental for just over a month now. Bombay, Bailey and I are settled in and have our routines.
Part of their daily agenda is anticipating the visit from this neighborhood cat. The photo above was taken on the first day he visited and these two were not pleased at all!
He was just sitting there, all casual, grooming himself, while they crouched down, hissed, howled and had the hair on their backs straight up in the air.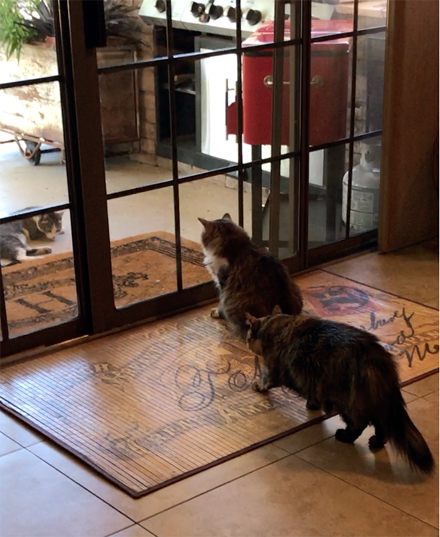 Now, it's old hat. They look forward to his visit and longingly peer out the window when he struts away. I'm not sure who he belongs to or how far away he lives. Part of my daily routine is to walk 4 miles around the park that is two blocks from my house. And many a day, I've seen that cat roaming around on the far side of the park.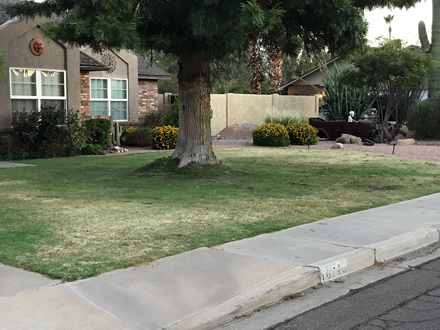 Speaking of my morning ritual… I walk by this house each day. And it took me nearly two weeks to notice this…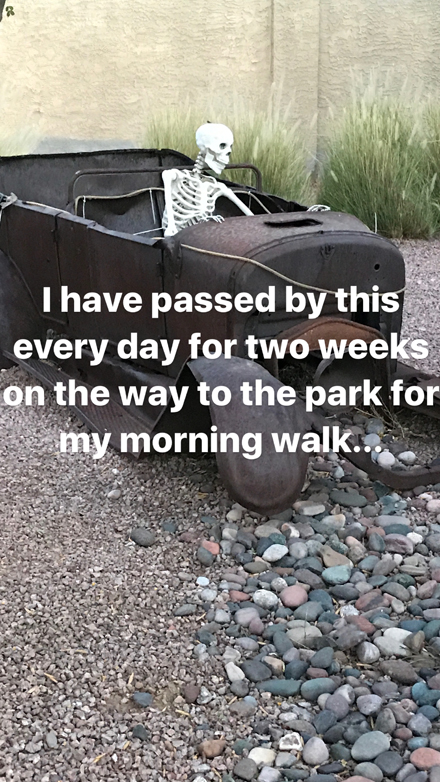 Seems hard to miss! Look back up at the picture of the house. Did you see it at first? LOL!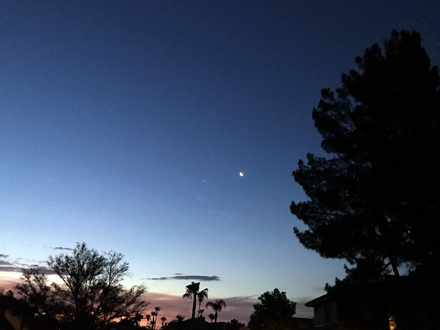 Since my lease started June 1st, if I want to walk, I have to get up before the sun to do it. I leave my house no later than 4:45 and even then it's already up to at least 85 degrees. That's the low temp for the day and one particular morning, it was 90 degrees at 4:30 AM!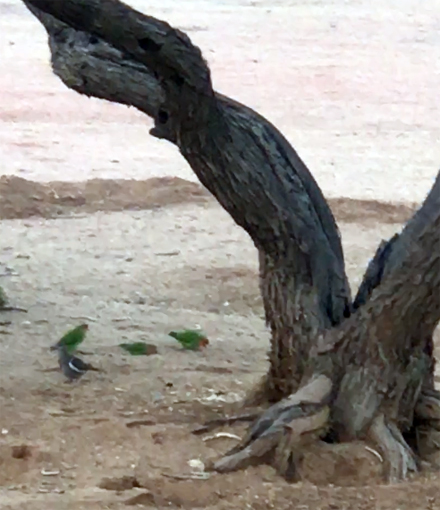 But  it's worth it. Along with the skeleton in the rusted out car, I see a flock of peachfaced lovebirds every morning.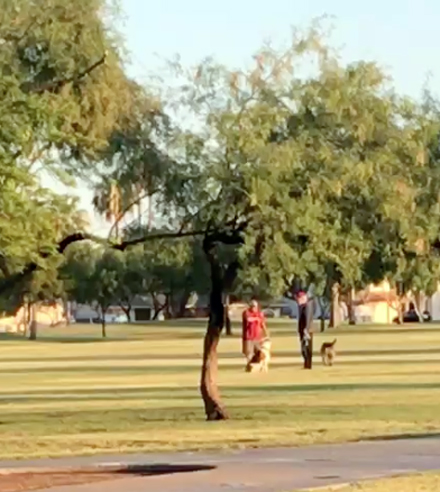 These two sweet men with their "boyfriend and girlfriend" dogs. They've been meeting at the park every morning at 5:15 to walk their dogs for 2 years.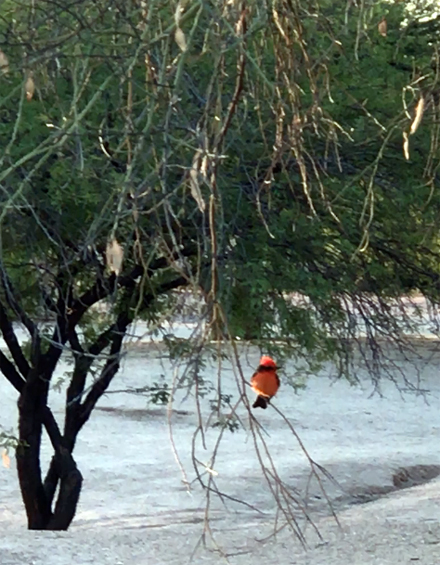 And on one magical morning I spotted this gorgeous creature. I followed him around and filmed him for about 20 minutes. I've never seen such a colorful bird in Arizona in all my life.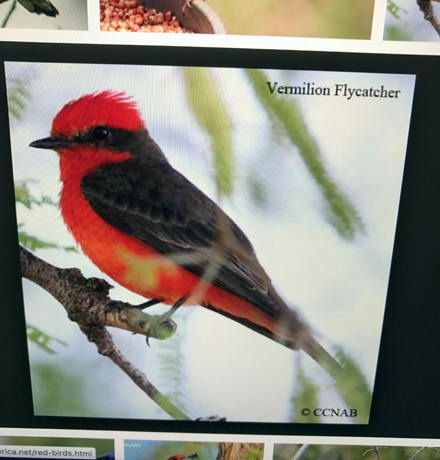 While visiting my mother-in-law in Illinois last week, she pulled out her bird book and helped me identify it as a Vermilion Flycatcher. Awesome!
July 3, 2017 1 Comment