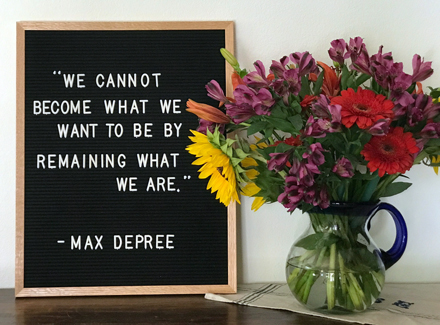 To say that I am loving my LetterFolk letter board is an understatement! Inspiring and fun, that's what it is!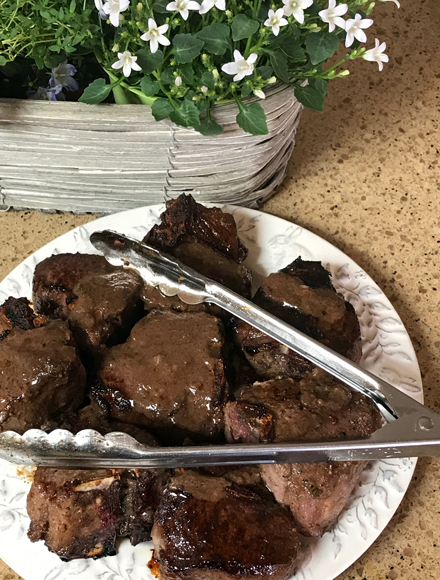 Anyhow, along with the Spring Vegetable Flower Tart and Fresh Spring Pea Hummus for Easter brunch, I served ham, Pomegranate Molasses Lamb Chops and roasted Brussels sprouts.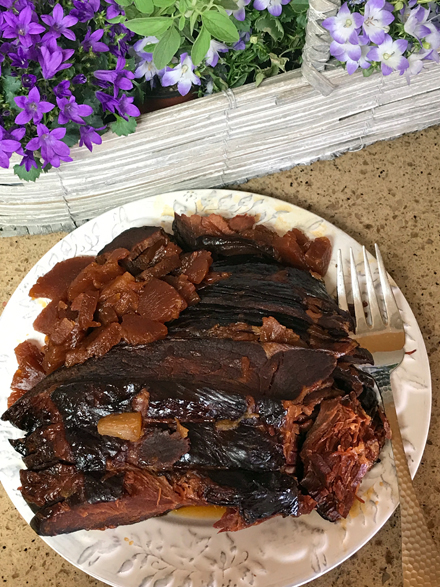 The ham was embarrassingly easy.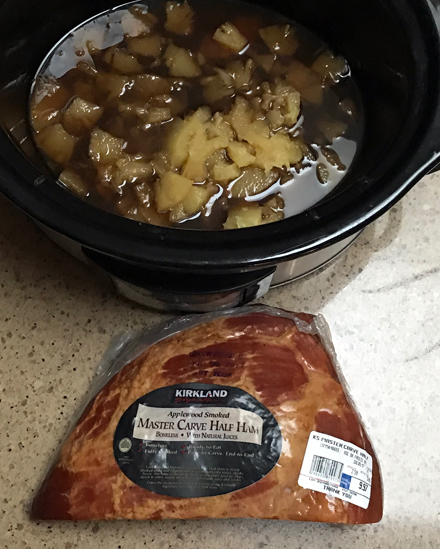 I stirred a cup of brown sugar and a can of pineapple in a slow cooker, added the ham, turned it on LOW for 2 hours, pulled it out and slapped it on a platter. Connor, my dad and Dave raved about it. Who knew!?!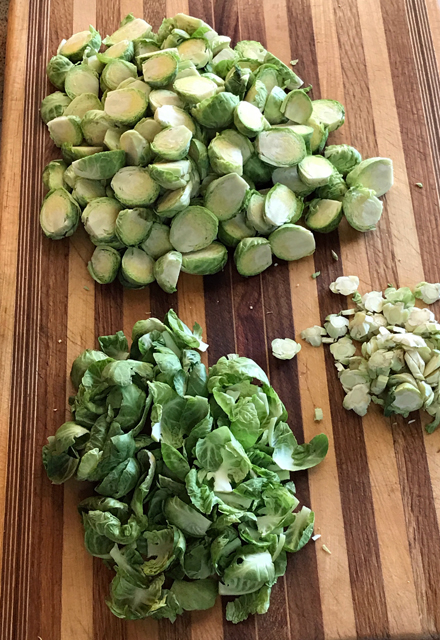 For the Brussels sprouts, when you trim off the ends and cut them in half, you'll end up with a pile of loose leaves. Don't throw them out!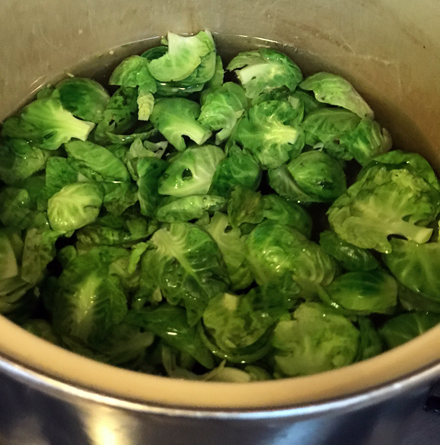 Set aside and after the sprouts are blanched, blanch and refresh the leaves, dry and use them in a salad for another meal. Yum!
April 20, 2017 2 Comments