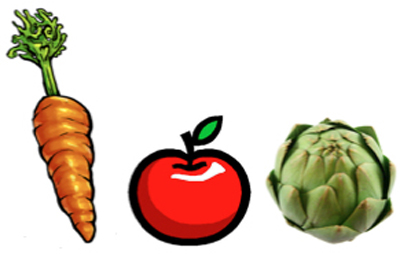 The fun little picture above is meant to represent the number 100, as in 100 consecutive days of blog posts – a new record on my part.  When I made the decision back on September 10th (day 80 in a row), I had no idea just how difficult it would be to not miss a day for 3+ months. You never know what life is going to throw your way when you make a plan – a public statement – like that.  But in many ways, this blog is my therapy, it keeps me honest, and well, I just love doing it.
October is always my busiest month of the year, so I'm happy that it worked out that September 30th is day 100. Just for the sake a trivia and my amusement, the previous streak of consecutive posts was 72 back in June, July, August, of 2010.
I was wracking my brain thinking of what might be fun to make for post #100. I searched the web for food-related "100" and found nothing.
Then I went to Foodnetwork.com and found our own Chef Beau MacMillan, executive chef at Elements at Sanctuary with this video.  The video is from the show "The Best Thing I Ever Ate, Street Food"  and Beau is talking about H-100 tater tots from the Grill 'Em All food truck in Los Angeles, CA.  Food truck chef Ryan Harkins named the tots after a hard-core rock band, H-100 from Ohio.
It was about a year and a half ago that Beau was right here in my kitchen cooking with Larry Fitzgerald and me. He is a great guy and if he loves these tater tots, I knew they must be something special. I've tried to re-create them here.  Next time I'm in LA, I'm going to find that truck and compare … 'cause man, these are awesome!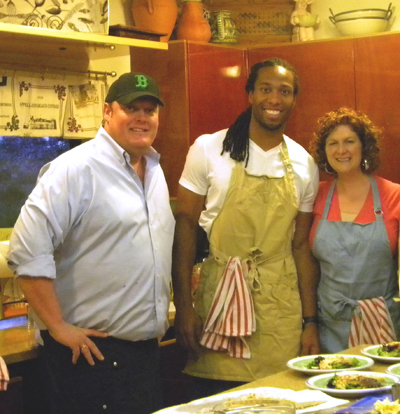 September 30, 2011 4 Comments