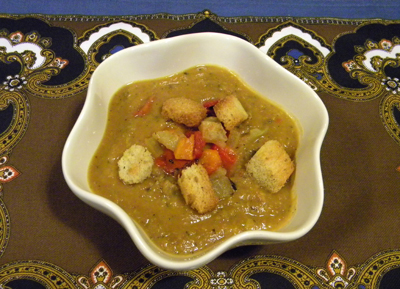 On Saturday, I was at the Downtown Phoenix Public Market conducting a class for kids at the market.  The class came about when I was contacted by a group of ASU students who are in a program planning class. Their assignment was to put on a community event, and they chose to teach kids about the importance of locally grown foods and organize a cooking class. They were so well organized and put together a great event. I want to extend a big congratulations to each of them; Kc, Megan, Britany, Daniel, Ryan, Mary and Jessi.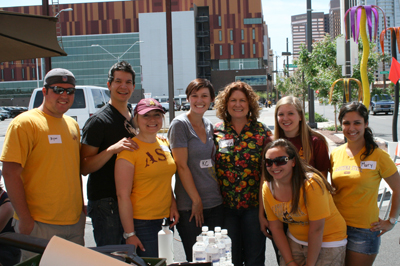 Plus Kc made the most adorable visual aid for her presentation, I just had to include it here!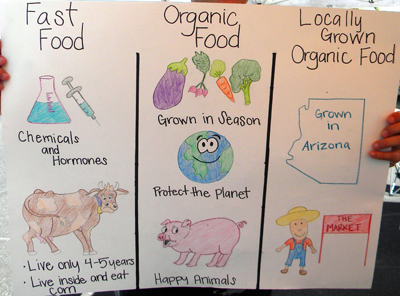 And the kids who participated were so attentive and excited to participate. Sadly, I didn't get all of their names committed to memory; but to all of you, including Matthew, Ava, Brenden, Leanna, and Bekah – thanks for coming and keep on cooking!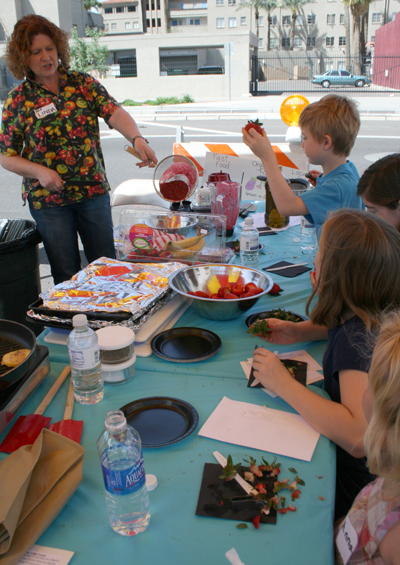 We made a roasted vegetable dish and a berry smoothie. Since we didn't have access to an oven, I roasted a batch of the vegetables ahead of time. At the market, the kids sliced and prepared a second batch of the veggies, and I brought those home to roast and used them to create this soup. When the vegetables are pureed, the go from all their various lovely colors to a drab old brown. Not very appealing in color – but the taste – fantastic! It helped to hold back a few bits of the veggies to dice as garnish and my finished soup would have even been a little brighter if I had remembered to garnish with some cilantro, so be sure and remember for yourself!  The brioche croutons are a wonderful added flavor – and on their own – they are downright addictive.
April 12, 2010 2 Comments